Fun for everyone.
Time flies when you're having fun. That's probably why the Golf turns the most mundane drives into an absolute pleasure. And with all the latest entertainment, driver aids and safety technology, along with a TSI petrol engine, there's never been a better time to hit the road in a Golf.
Compare the range.
Find the hatch that feels right for you.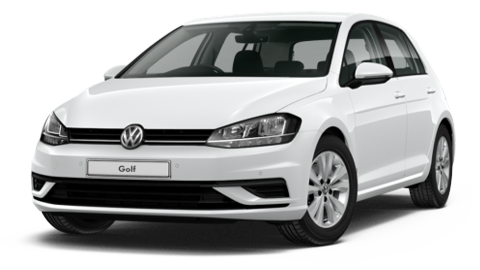 Golf Trendline
Engine: 1.4L TSI
Transmission: DSG (Auto)
Wheels: 16'' Toronto alloys
Interior: Black Cloth Seats
Optional: Driver Assistance Package available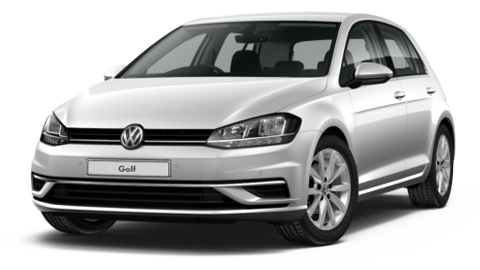 Golf Comfortline
Engine: 1.4L TSI
Transmission: DSG (Auto)
Wheels: 17'' Dijon Alloys
Interior: Black Comfort Cloth Seats
Optional: Driver Assistance / Sound & Vision Packages available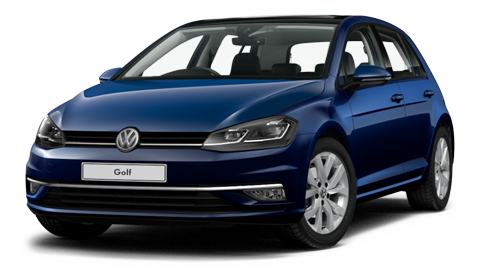 Golf Highline
Engine: 1.4L TSI
Transmission: DSG (Auto)
Wheels: 17'' Karlskoga Alloys
Interior: Vienna Leather Upholstery1
Optional: R-line Package / Sound & Vision Packages available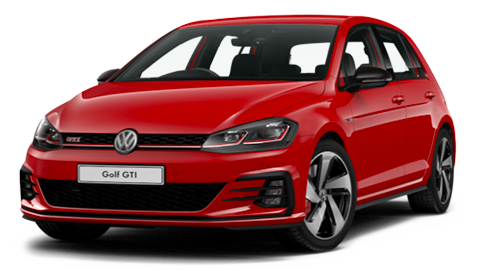 Golf GTI
Engine: 2.0 litre TSI
180kw / 370 Nm torque
Transmission: DSG (Auto)
Wheels: 18'' Milton Keynes Alloy wheels
Interior: Clark tartan upholstery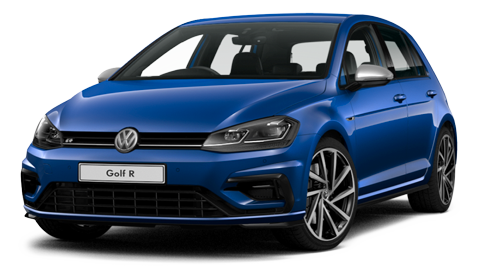 Golf R
Engine: 2.0 litre TSI
213kw / 380 Nm
Transmission: DSG (Auto)
Wheels: 19'' Spielberg Alloy wheels
Interior: Black Vienna leather appointed seat upholstery1
Design.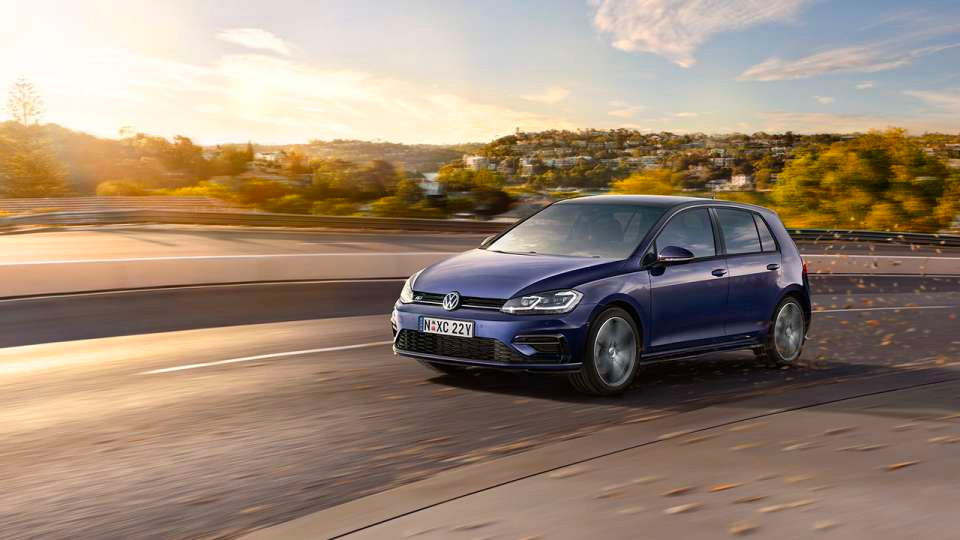 Styling
With perfect proportions, clean lines and unmistakable European styling, the latest Golf marks the next step in the evolution of this model, boasting a striking level of design.
Download a Brochure
Book a Test Drive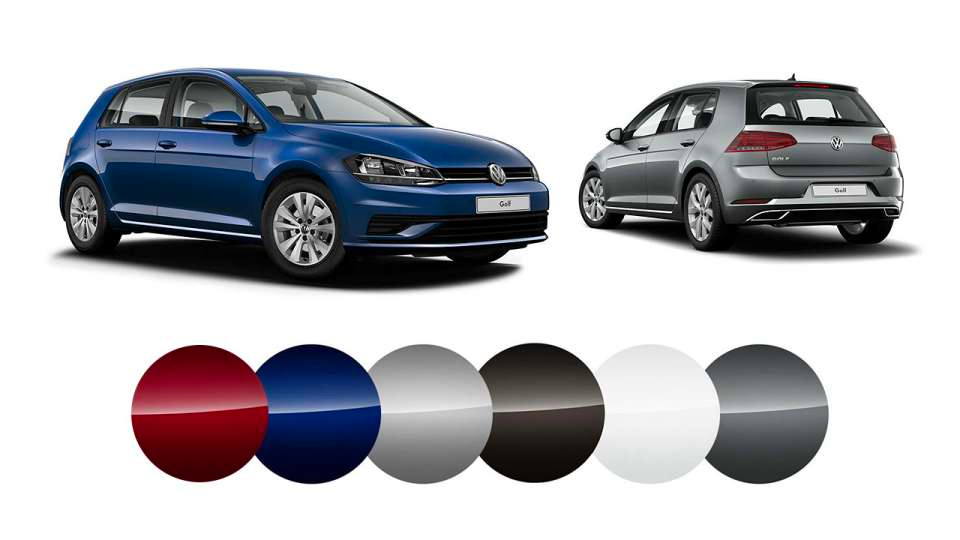 Colours
Your choice from seven contemporary colours. Cranberry Red Metallic, Atlantic Blue Metallic, Tungsten Silver Metallic, Deep Black Pearl, Pure White or Indium Grey Metallic Effect.
Download a Brochure
Book a Test Drive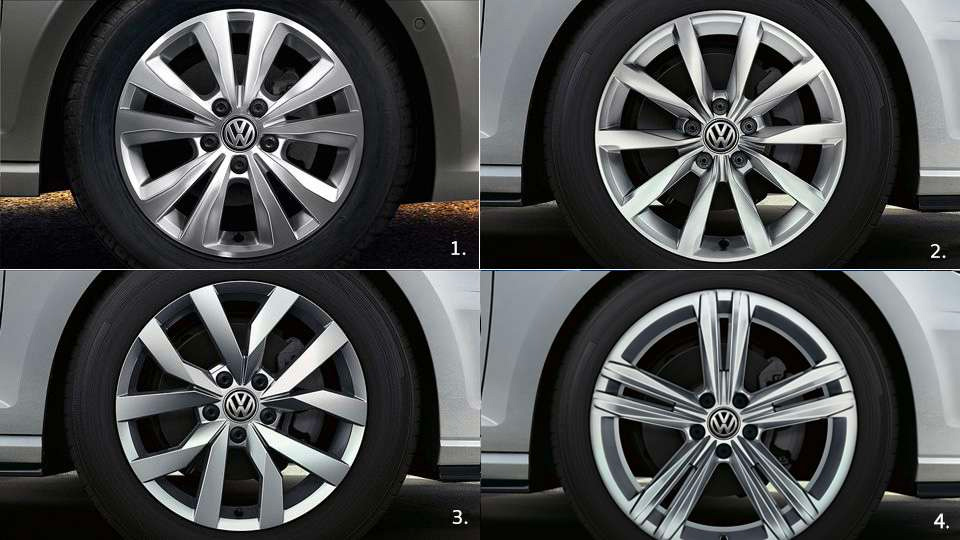 Alloy Wheels
The Golf rolls in style with 16" Toronto alloy wheels (1) in the Trendline variant, 17" Dijon alloy wheels (2) in the Comfortline variant. 17" Karlskoga alloys (3) for the Highline model or to make a statement, choose the 18" Sebring alloys (4) with the optional R-Line package.
Download a Brochure
Book a Test Drive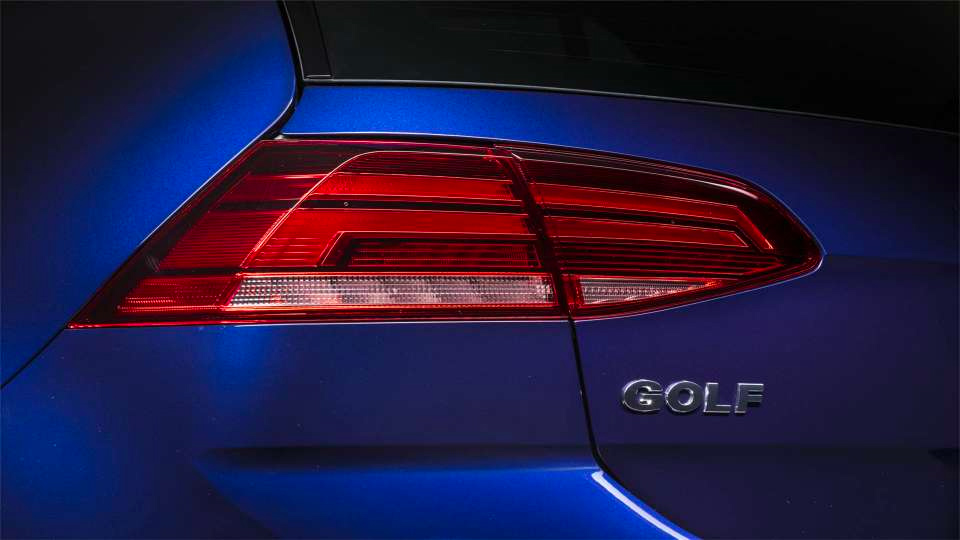 LED lights
LED Daytime Driving Lights and LED tail lights increase your Golf's visibility at any time of the day. Bright enough to be noticed without dazzling oncoming drivers, the addition of these lights is now standard across the range. *R-line model shown.
Download a Brochure
Book a Test Drive
Technology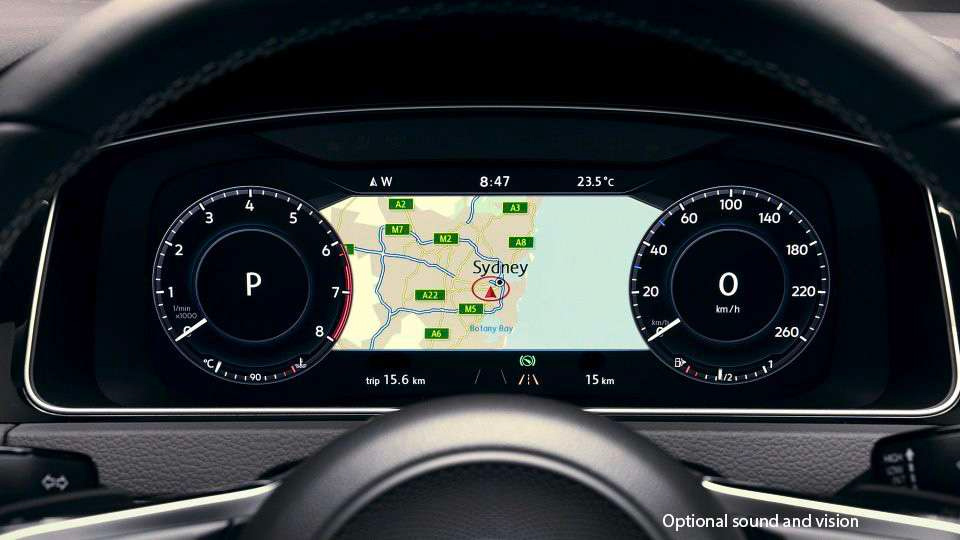 Active Info Display
The Active Info Display lets you customise your dash to suit your driving preferences, with a 12.3" high resolution screen that sits behind the steering wheel. You can keep tabs on performance and efficiency, show personalised configurations of gauges, or even display full screen navigation and maps.*

* Available as part of the optional Sound & Vision package for Comfortline and Highline variants.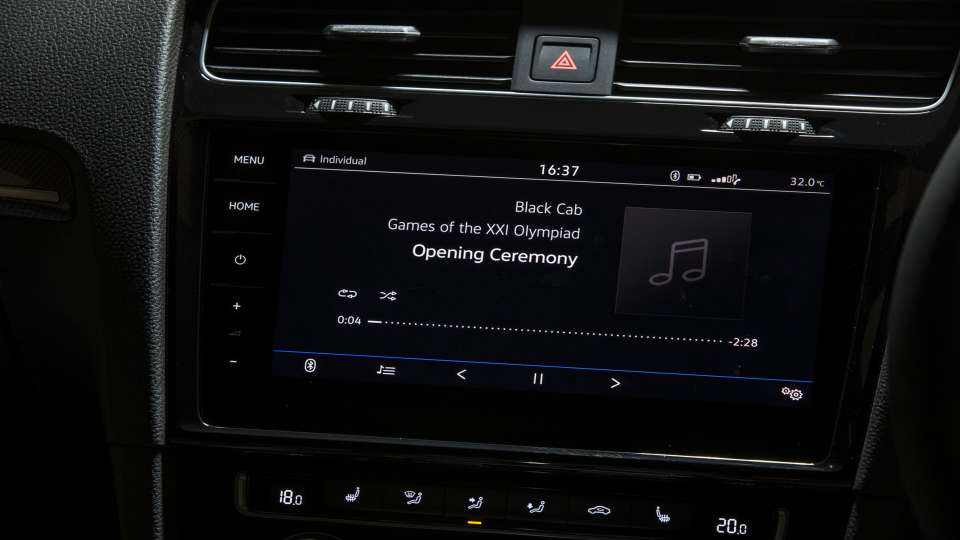 Infotainment
All of our Volkswagen Golf's come with a touch screen Infotainment system as standard, offering access to a variety of entertainment and vehicle utilities to enhance your driving experience.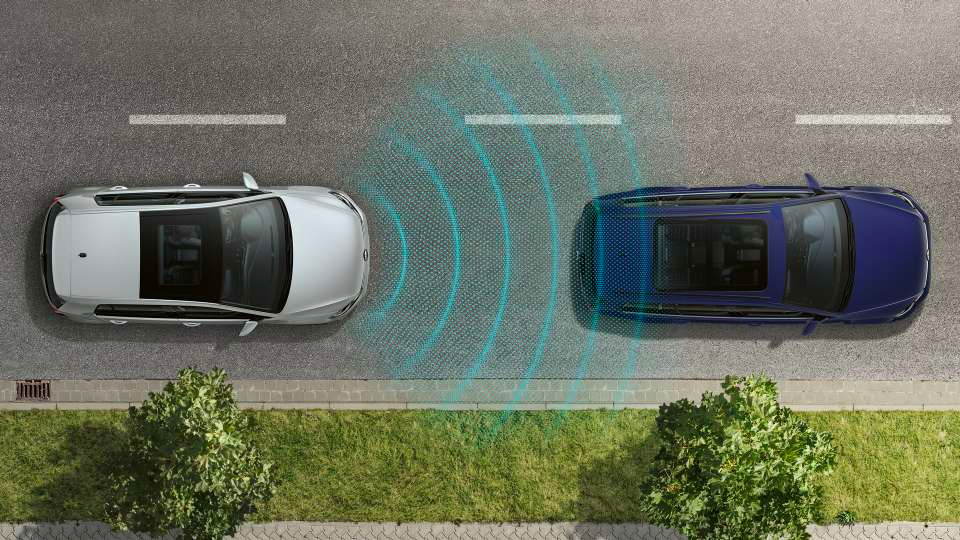 Adaptive Cruise Control2
An upgrade on the conventional cruise control system, Adaptive Cruise Control employs the use of a radar sensor that, once you select your speed range, monitors the road ahead for other vehicles and adapts your speed accordingly. This allows you to invariably maintain a safe distance when driving.*

* Available as part of the optional Driver Assistance Package on Trendline DSG and Comfortline variants. Standard on Highline variants.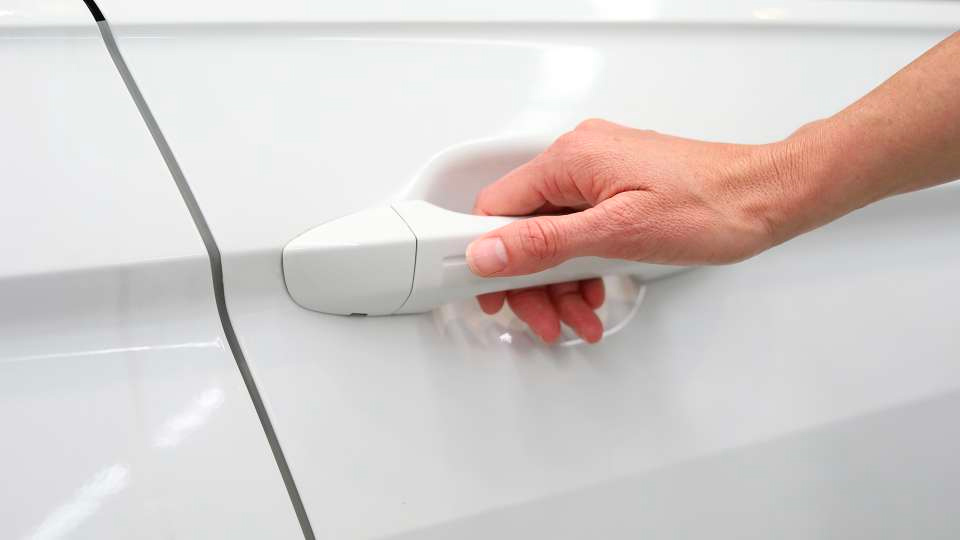 Keyless Access
We've made unlocking your car door even easier. You don't even need to press a button to unlock anymore. Simply approach your Golf with the keys in your pocket and the car will automatically unlock when you reach to open the door. Once inside you still won't need to take your keys out, you just fire up the engine with a simple push of a button.*

* Standard on Comfortline, Highline variants.
Safety in spades.
Safety is a serious matter. That's why we put the same focus on safety as we do on smarts and style.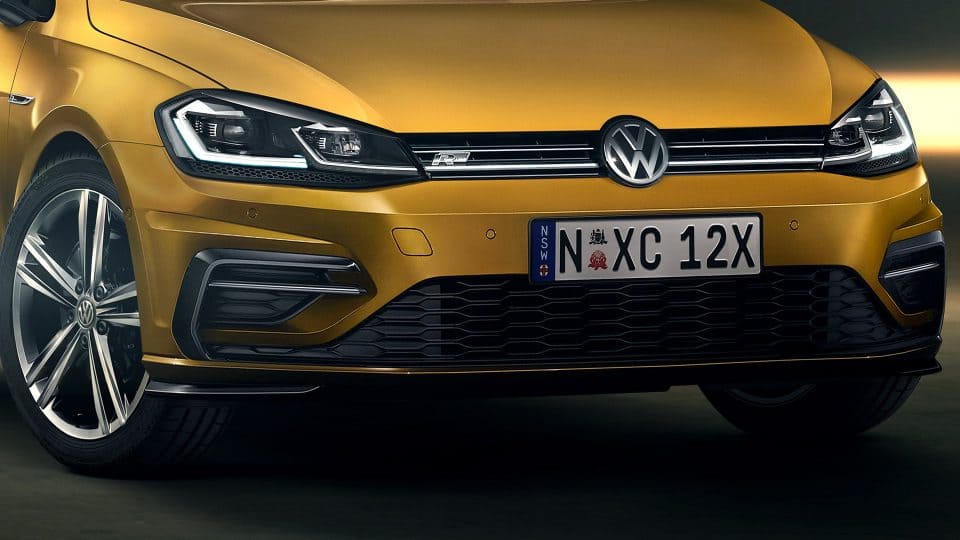 Manoeuvre Braking8
Ready for the unexpected.
Built to assist parking, even in the tightest of spaces. Manoeuvre Braking, front and rear, is designed to avoid or reduce the likelihood of a collision by automatically braking if an obstacle is detected by the parking sensors.
Download a Brochure
Book a Test Drive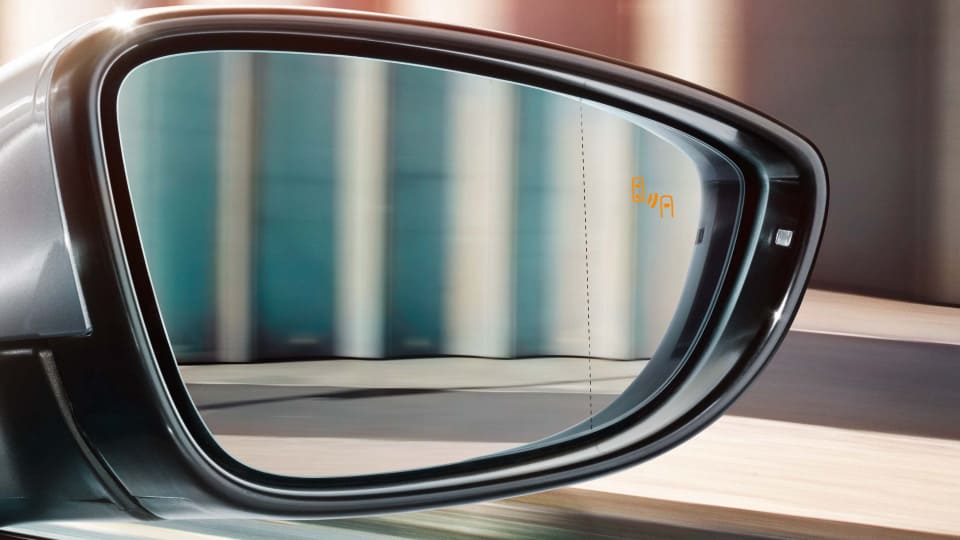 Blind Spot Monitor8
Bye-bye blind spots.
Using sensors, this genius feature informs you with illuminated symbols on each of your side mirrors when there's a vehicle in your blind spot. Blind Spot Monitor is available as part of the optional Driver Assistance Package.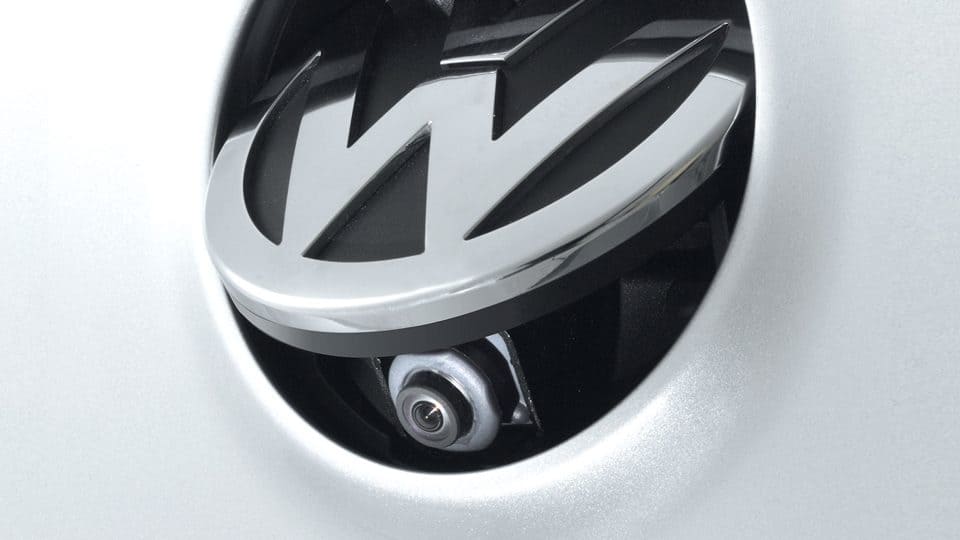 Rear View Camera8
See what's behind you, in front of you.
Whether reversing out of a busy parking lot or trying to squeeze into a tricky spot, an extra set of eyes are always handy. The Rear View Camera, installed at the back of the car, displays a live picture on your screen that shows what's behind you, making reversing safer and easier.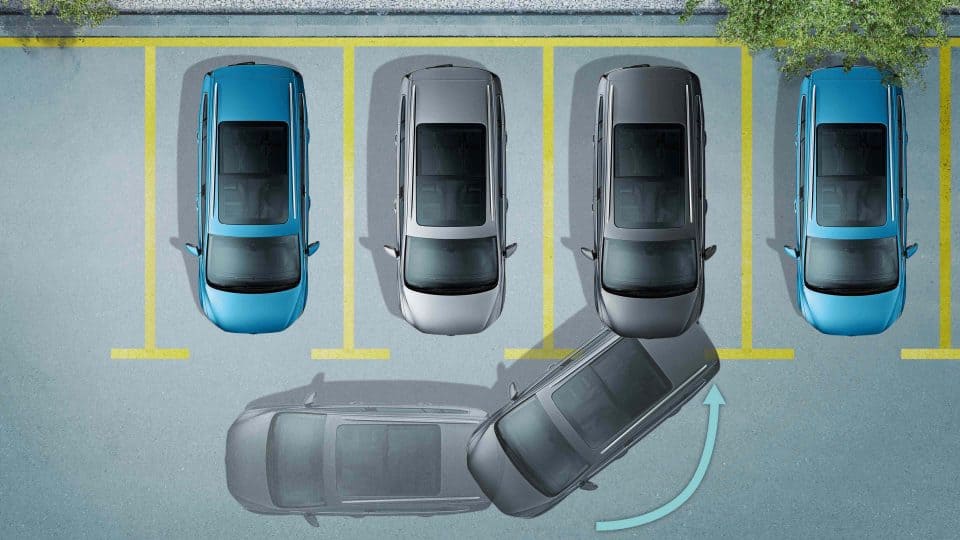 Park Assist8
Park like a machine.
Using sensors on either side of the front and rear bumpers, together with parking distance sensors front and rear, Park Assist actively helps you 90 degree park, back into a park and get in and out of a parallel park. Park Assist is available as part of the optional Driver Assistance Package.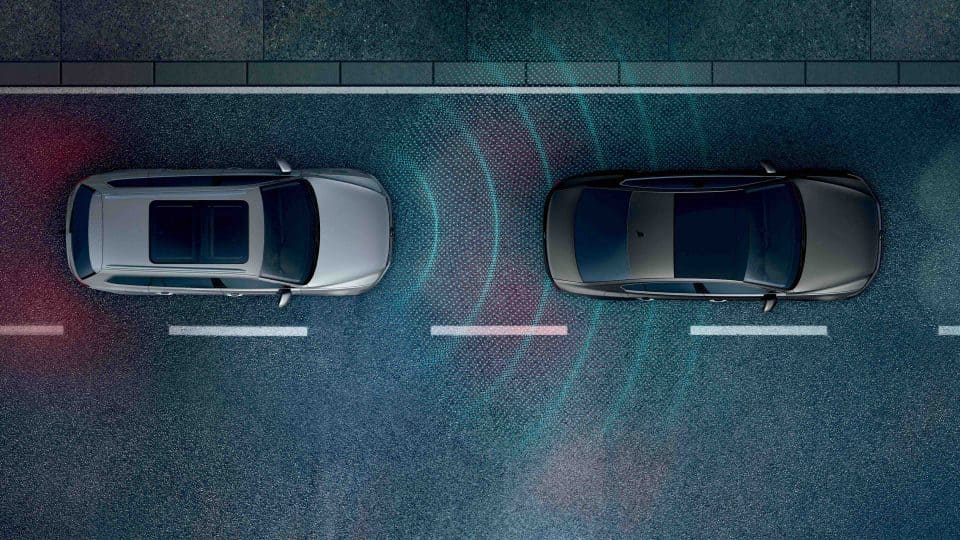 Front Assist with City Emergency Brake (City EB)8
Stay on the front foot.
Using a radar sensor, Front Assist detects when the vehicle in front is too close. It will warn you and prepare the car for braking. If nothing changes, it partially applies the brakes giving you a better chance of avoiding or minimizing a collision. When you're travelling below 30km/h, City Emergency Brake will prepare the brakes if a collision is likely. It the driver doesn't brake, the system will do it automatically.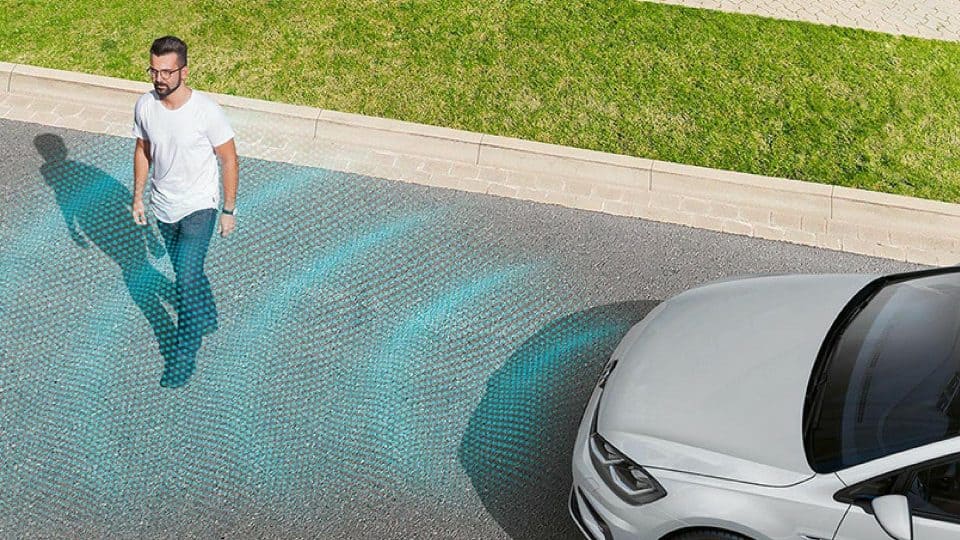 Pedestrian Monitoring8
An extra set of eyes.
Our latest Golf models feature an upgraded Front Assist system with a Pedestrian Monitoring Function, which uses the radar sensor to detect and react when something enters your vehicle's path without warning. It firstly gives an acoustic and visual signal to warn the driver, then prepares the vehicle for hard braking. If the driver fails to react, the system automatically performs emergency braking.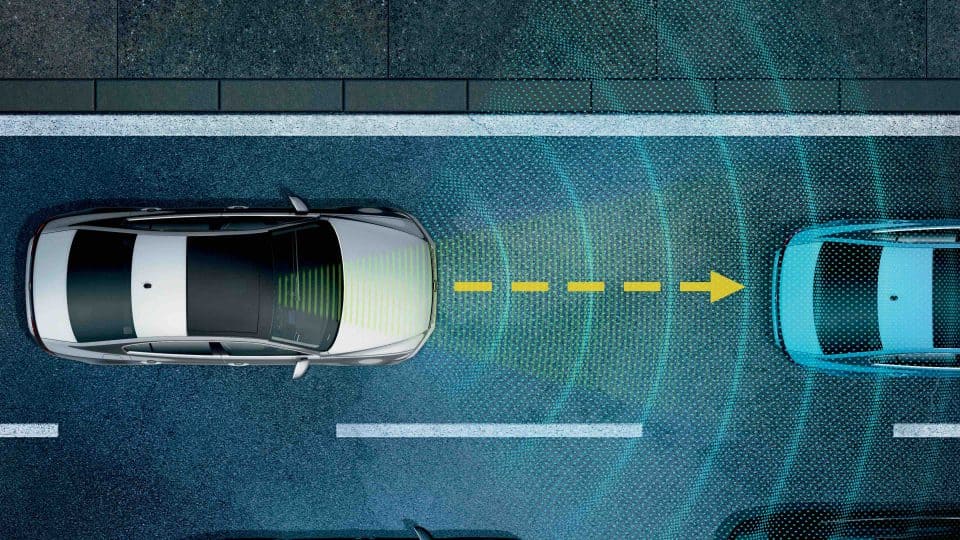 Adaptive Cruise Control (ACC)8
Cruise on through.
The cruise control system with Adaptive Cruise Control (ACC) lets you set the speed you want to travel and the gap you want to allow between you and the car in front. Using a radar sensor, the car then maintains your speed and your distance. In doing so it makes life easier for the driver, particularly on long journeys, and reduces the risk of exceeding the speed limit. ACC is available as part of the optional Driver Assistance Package.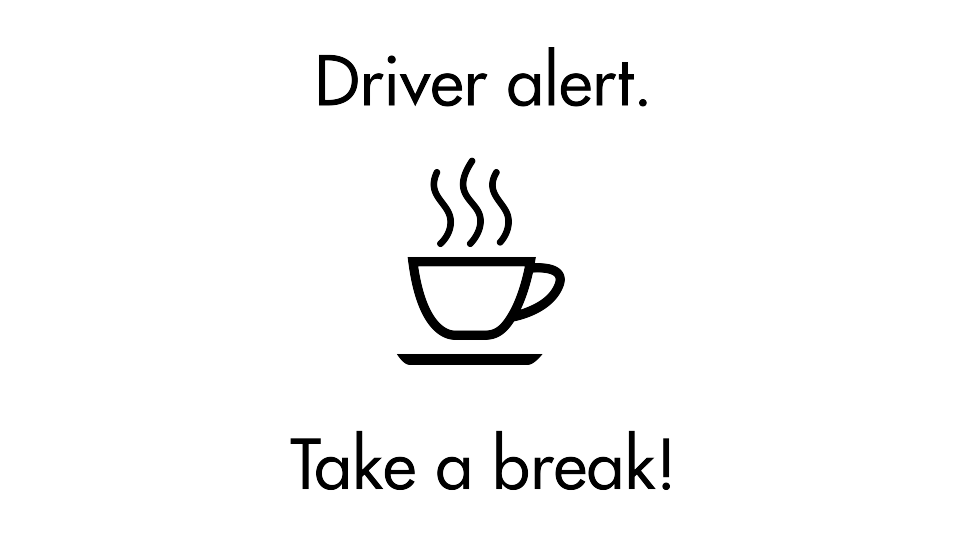 Driver Fatigue Detection8
A welcome wake up call.
This potentially life-saving system continually evaluates signs of fatigue, such as steering movements and other independent signals. If fatigue is detected, it warns the driver with an audible alarm, and visually, on the console, recommends the driver takes a break.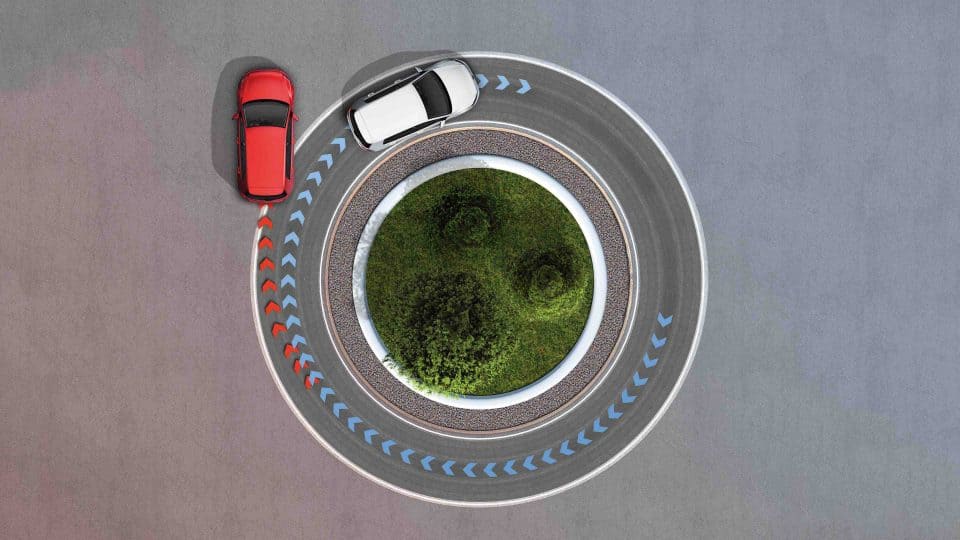 Extended Electronic Differential Lock (XDL)
Turn a corner on traction.
When cornering, it responds to the load relief at the front wheel on the inside of a corner. This improves traction and reduces the tendency to understeer.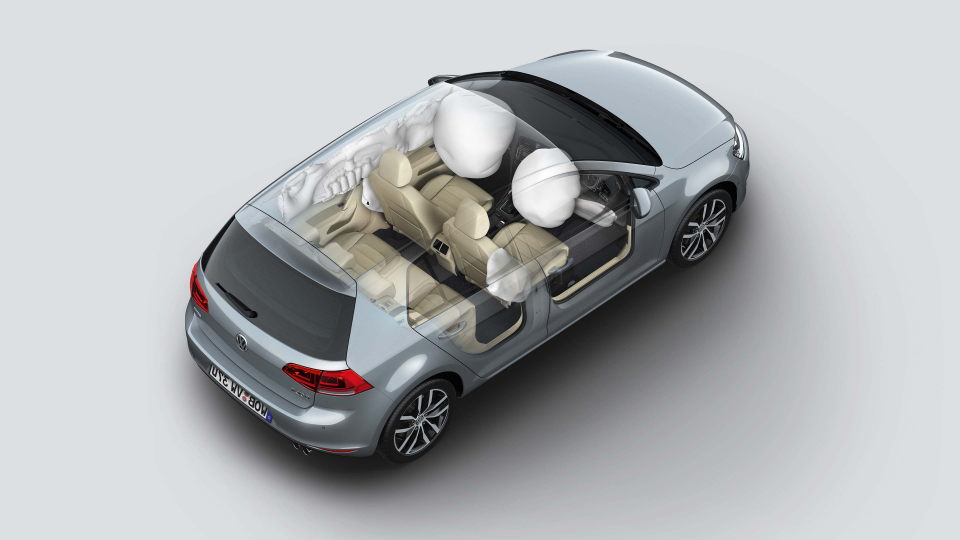 Seven Airbags
The best possible protection.
Comes with a standard seven airbags, including front, front side, front and rear curtain and driver's knee. So if something does go wrong, you'll be pleased you're in a Golf.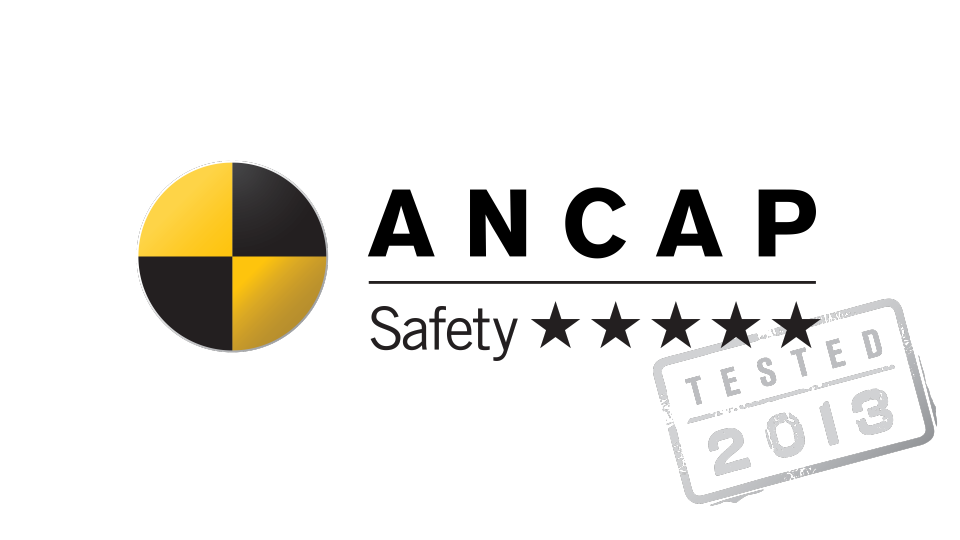 ANCAP Approved
Independently tested.
The Australasian New Car Assessment Program (ANCAP) is the leading independent vehicle safety advocate. Refer to ANCAP website for current ANCAP Safety Ratings www.ancap.com.au.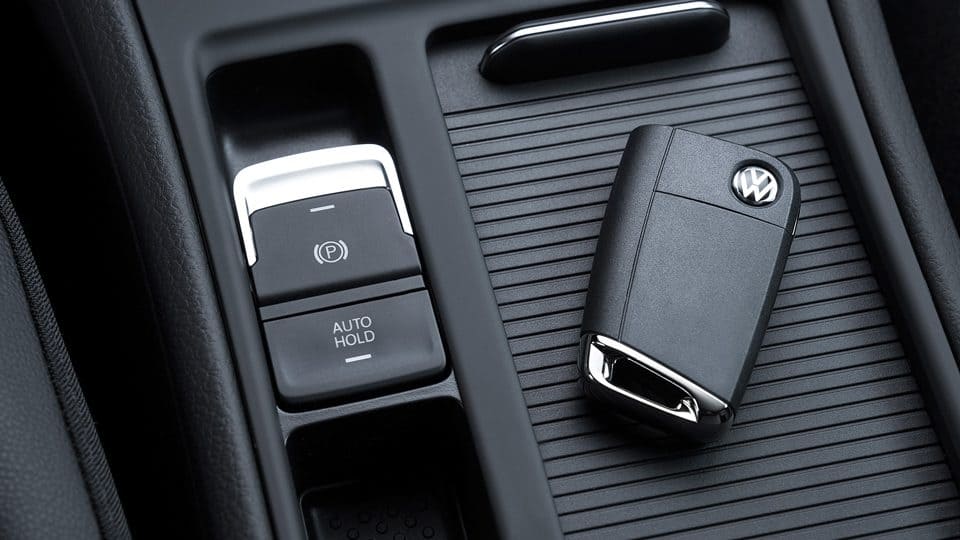 Electromechanical parking brake and Auto Hold
The handbrake has evolved
Replaces the conventional handbrake with a button. Plus, with Auto Hold, when your car comes to a stop, the ABS hydraulic unit holds the brakes, allowing you to comfortably take your foot off the pedal.
Golf Accessories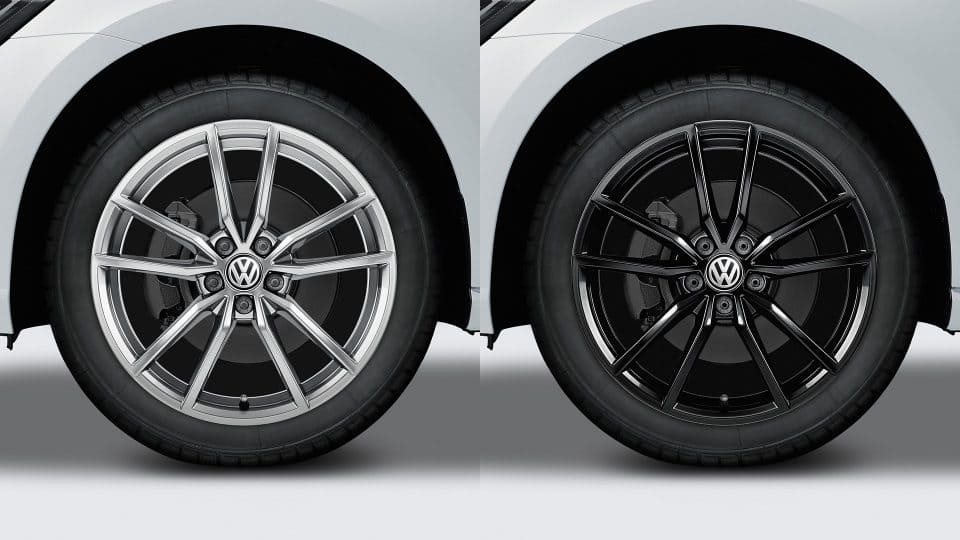 Alloy wheels
Change the way you roll.
Setting this latest Golf apart is a wider selection of eye-catching alloy wheels, including the 18" Pretoria wheel available in gloss black and sterling silver.10
View Accessories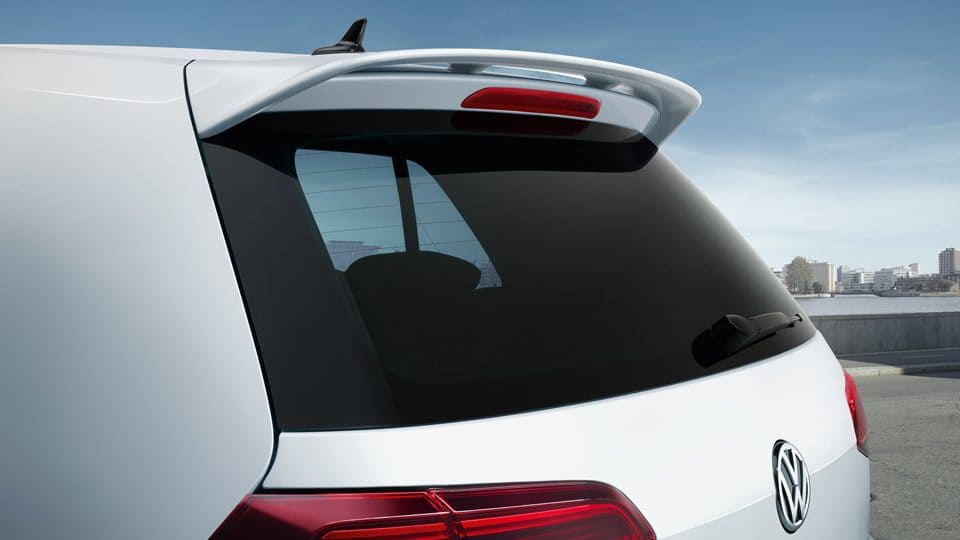 Spoiler
Accentuate the positives.
The perfect addition to the sleek and sporty lines of the Golf. This roof edge spoiler adds a feeling of motion and fluidity to your ride, while helping to increase downforce and reduce drag.10
View Accessories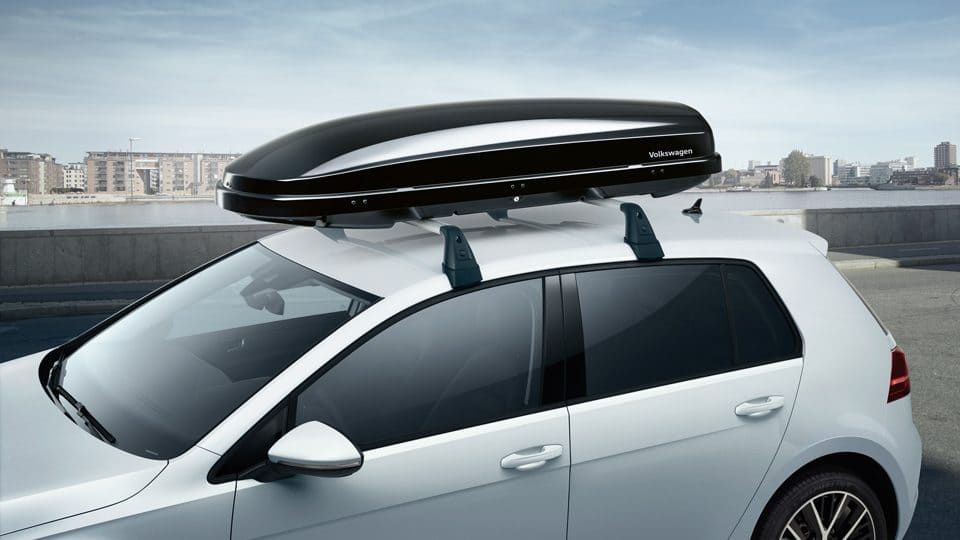 Roof box and bars
Get carried away.
For that sneaky weekend away or weekend helping a mate move, Volkswagen genuine roof bars and box will help carry the load.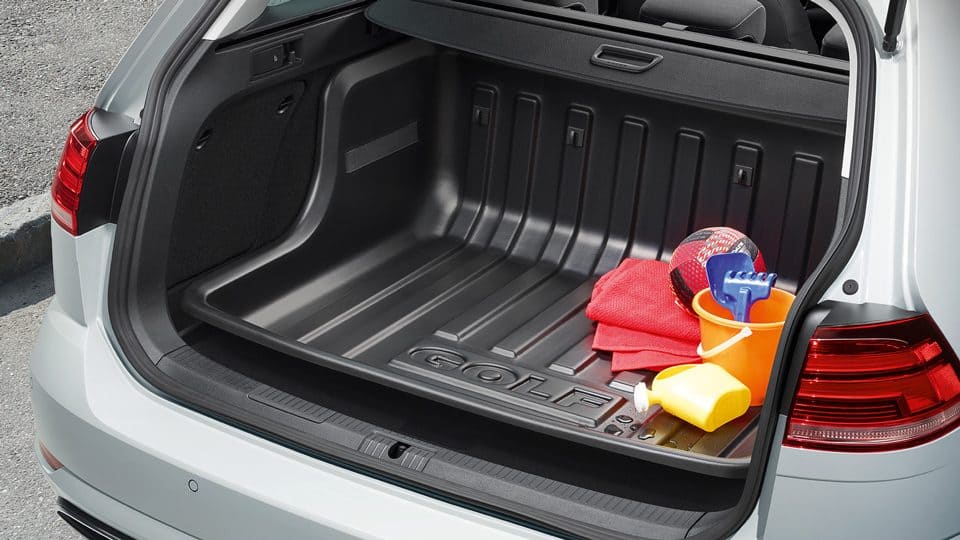 Boot liner
Throw all your stuff in the boot with no worries.
With the Volkswagen genuine boot liner, you can protect your boot from just about anything you throw in it.
More cost effective than you think.
Keeping your Volkswagen running at the top of its game costs a lot less than you think.
It's all in the details.
Take a closer look at the information for the Volkswagen Golf