The perfect shuttle.
If you're looking for a flexible, spacious vehicle for work or play, the Caravelle people mover has you covered. Perfect as a professional vehicle, and just as good at shuttling around a growing family to their many extracurricular activities. The seating flexibility, which gives you the freedom to move up to nine people, is what defines this mechanical masterpiece.
A powerful people mover.
The one and only Caravelle TDI340 Trendline comes with a turbocharged direct injection diesel engine with the money-saving BlueMotion Technology included.
Musical chairs as standard.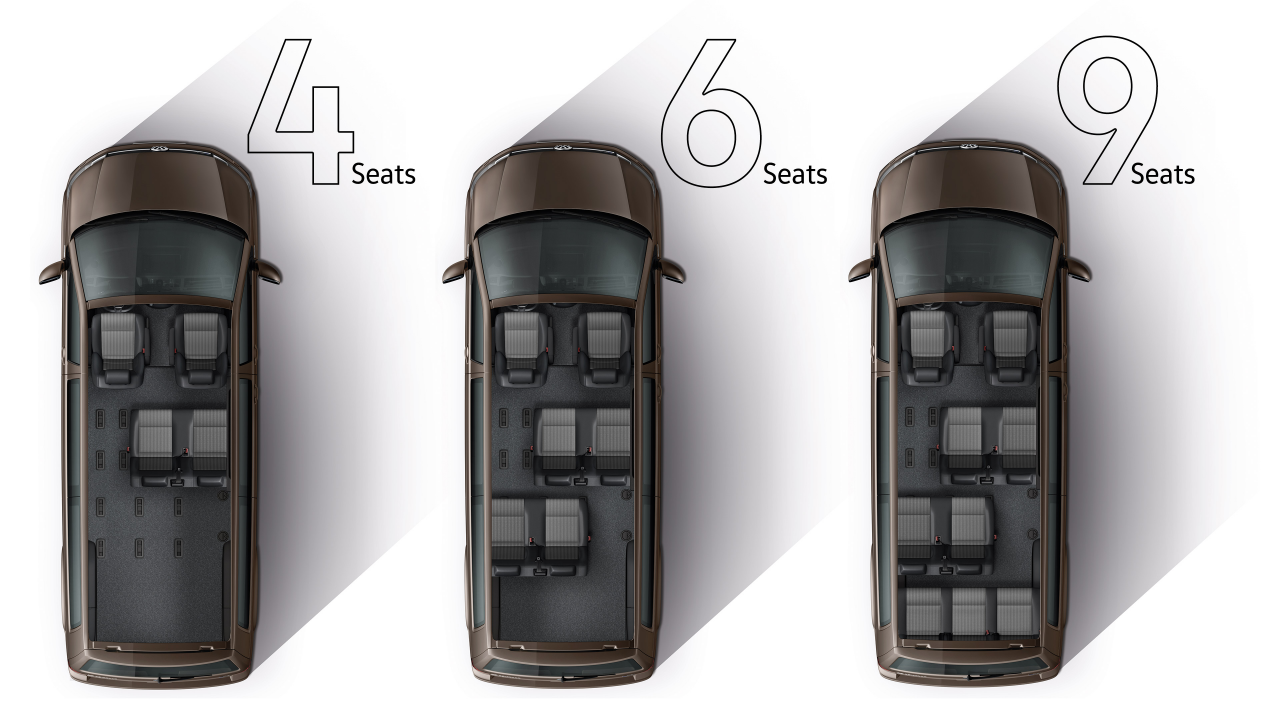 Flexibility
Adaptable to the nines.
Shuttle up to nine people in this super practical people mover. The modular system enables seats to be easily repositioned. The double-folding 3-seater bench is especially handy and can be removed to expand the luggage space in a matter of moments. The top tether anchor points as well as ISOFIX anchor points on all second and third row seats make it ideal for those with large families or businesses needing to transfer lots of people safely.
Download a Brochure
Book a Test Drive
Comfortable, ergonomic, and cleverly thought out.
The Caravelle has been carefully designed for the wear and tear of daily use. Whether you plan to use it for business or the bustling pressures of modern family life, the many smart compartments and holders, along with the intelligent arrangement of the various storage options make this the vehicle for you.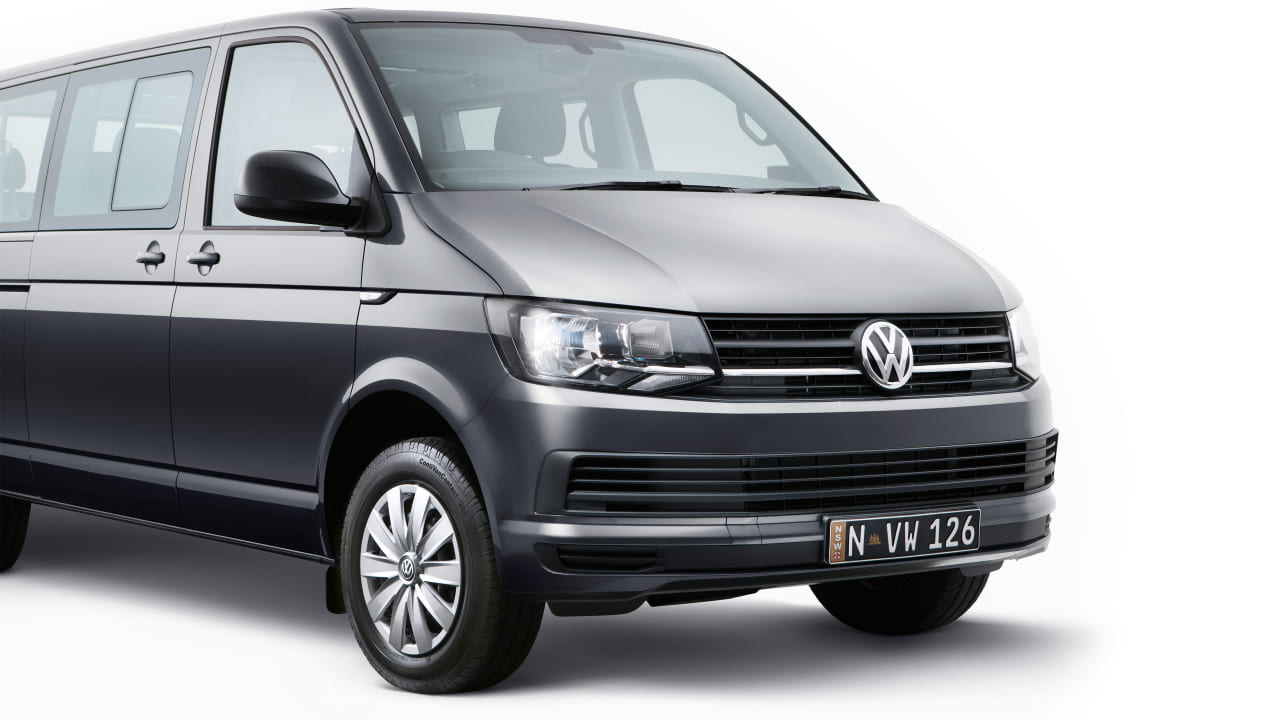 Exterior
Make an impression.
While the Caravelle may be purpose-built for practicality, that doesn't mean it's not easy on the eye. Especially if you upgrade it with the optional 17" alloy wheels, dual halogen headlights, rear privacy glass and front fog lights with static cornering function.
Download a Brochure
Book a Test Drive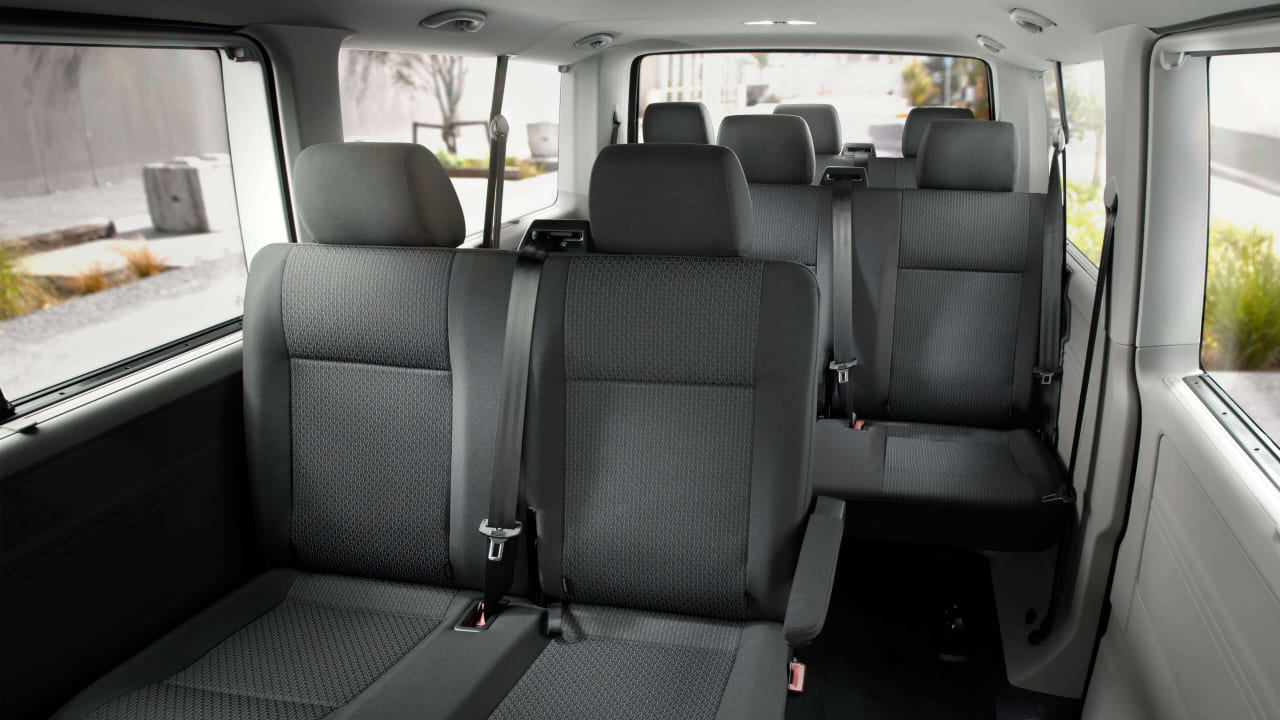 Interior
Spacious and flexible.
With four, five, six, seven or nine seats the Caravelle's unique seating concept lets you customise the interior for up to 9 people and luggage. The modular seat mounting system in the Caravelle allows the removal of any of the rear seats to easily expand luggage space. The second and third row bench seats include ISOFIX and top tether anchors for child seats.
Download a Brochure
Book a Test Drive
Next level entertainment.
The Composition Colour radio consists of a 12.7cm TFT colour display with touchscreen function, an MP3­ and WMA-compatible CD drive, six speakers, an SD-card slot, an AUX­-IN interface, and a dual tuner with Phase Diversity for optimal radio reception. The Bluetooth system offers connectivity for your mobile phone, as well as audio streaming.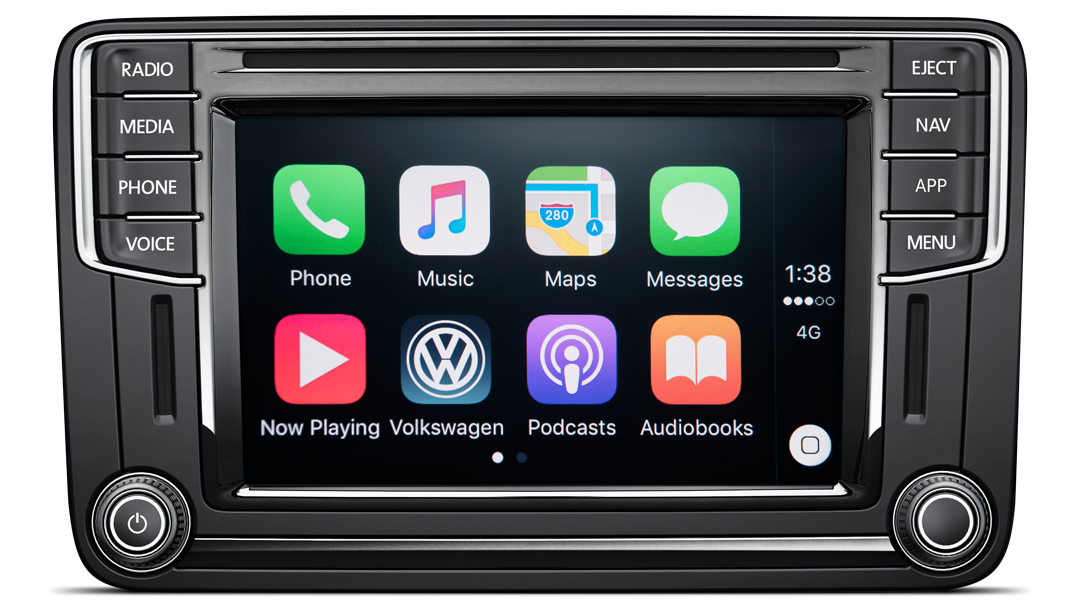 App-Connect1
The apps from your phone in your car.
Control your smartphone's screen, selected apps, maps, and music through App-Connect on your console's touchscreen or Voice Control – using Apple CarPlay® and Android Auto™ interfaces. (Optionally available with Composition Media or Discover Media radio).
1. App-Connect is compatible for selected apps with the latest smartphone versions of iOS and Android.
Download a Brochure
Book a Test Drive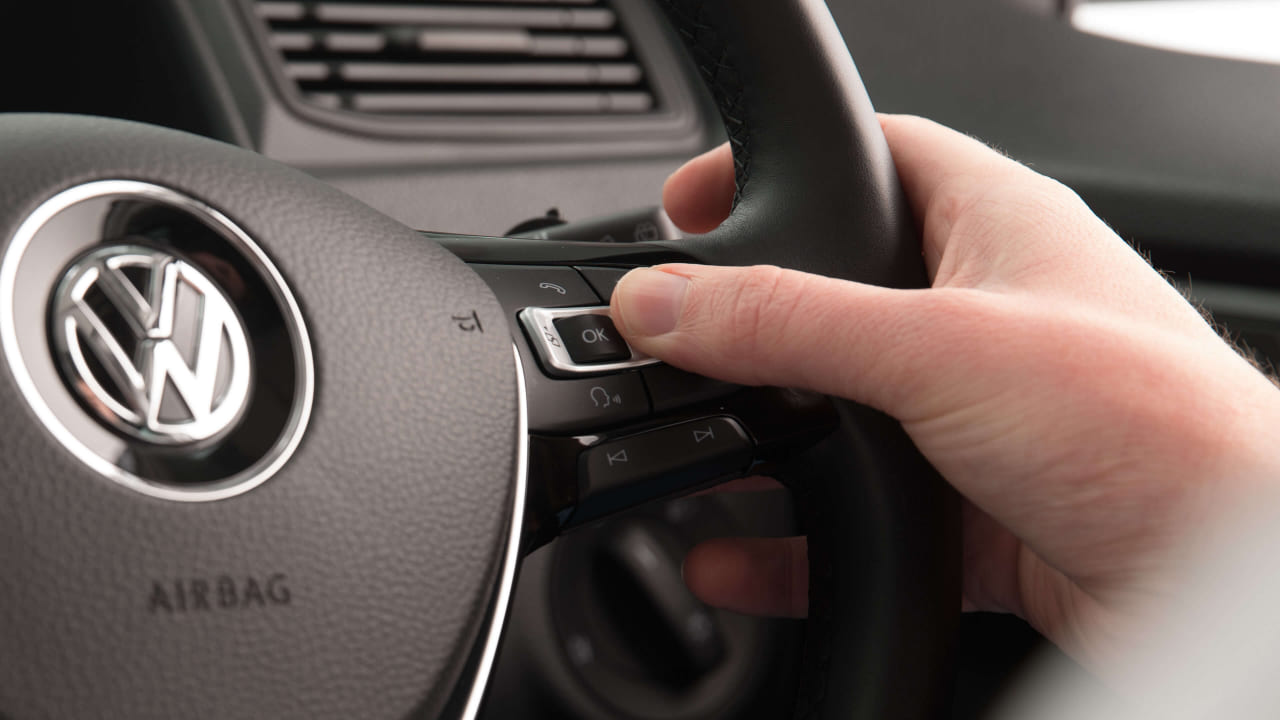 Volkswagen Voice Control
Infotainment on command.
With Voice Control you can control your phone, navigation, and audio with your voice – without taking your hands off the steering wheel. (Only available with Discover Media radio system).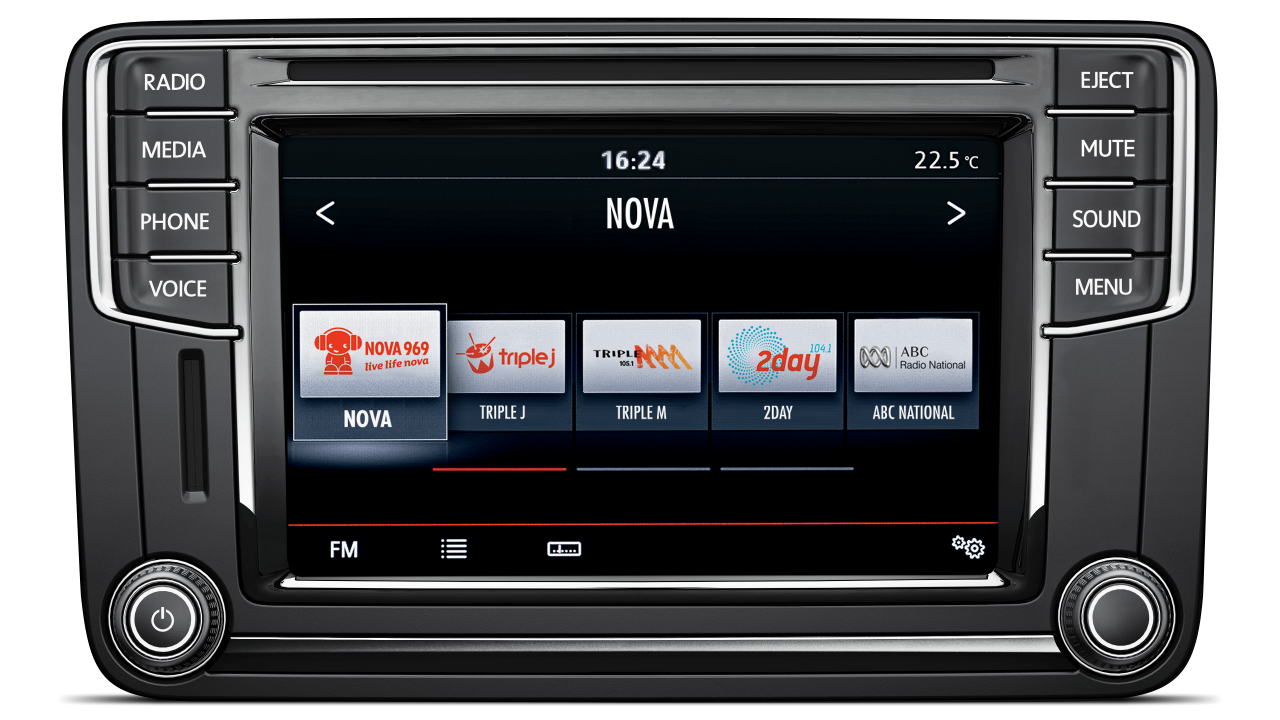 Composition Media radio system
Upgrade to entertainment at your command.
Or you can upgrade to 'Composition Media' system, which comes with a bigger 16.5cm TFT colour display and proximity sensor on the touchscreen, as well as everything else the Composition Colour system offers.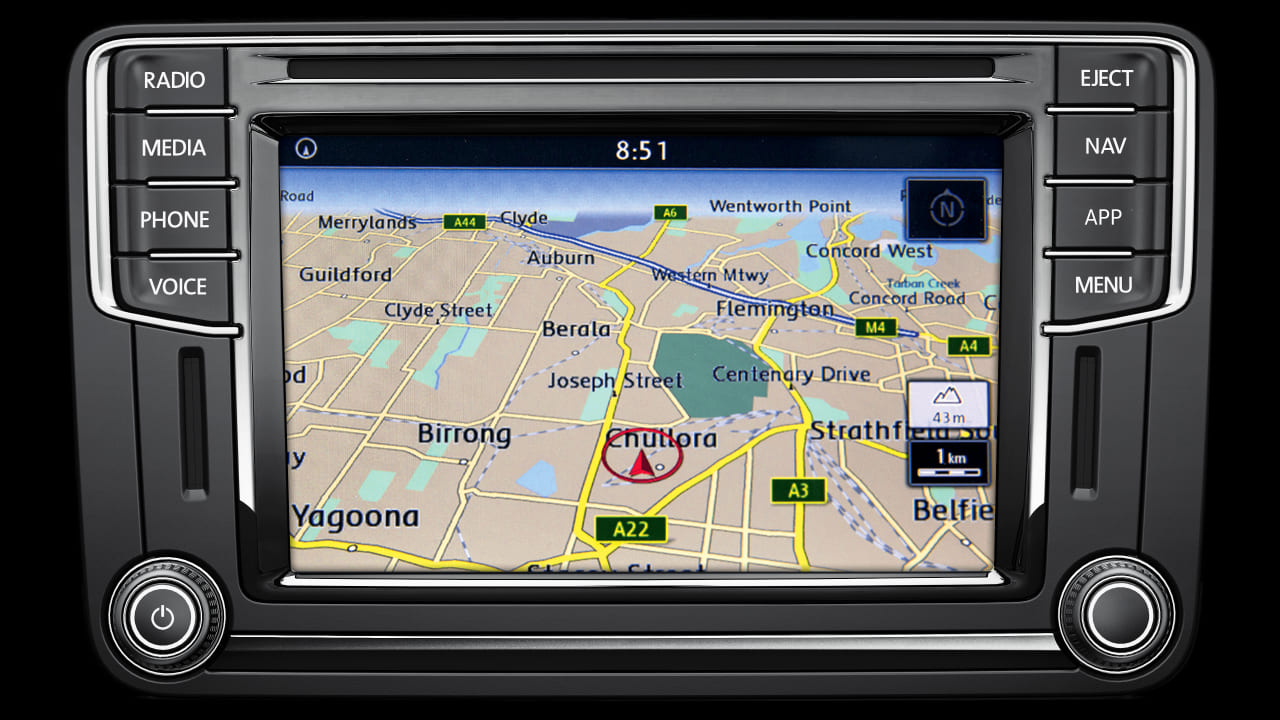 Discover Media
Always head in the right direction.
The Discover Media navigation system has a second integrated SD-­card slot which is compatible with the SD-card with the map data.
All the technology you'd expect.
The Caravelle has the smarts to rival its capacity, boasting the latest technology to make every trip.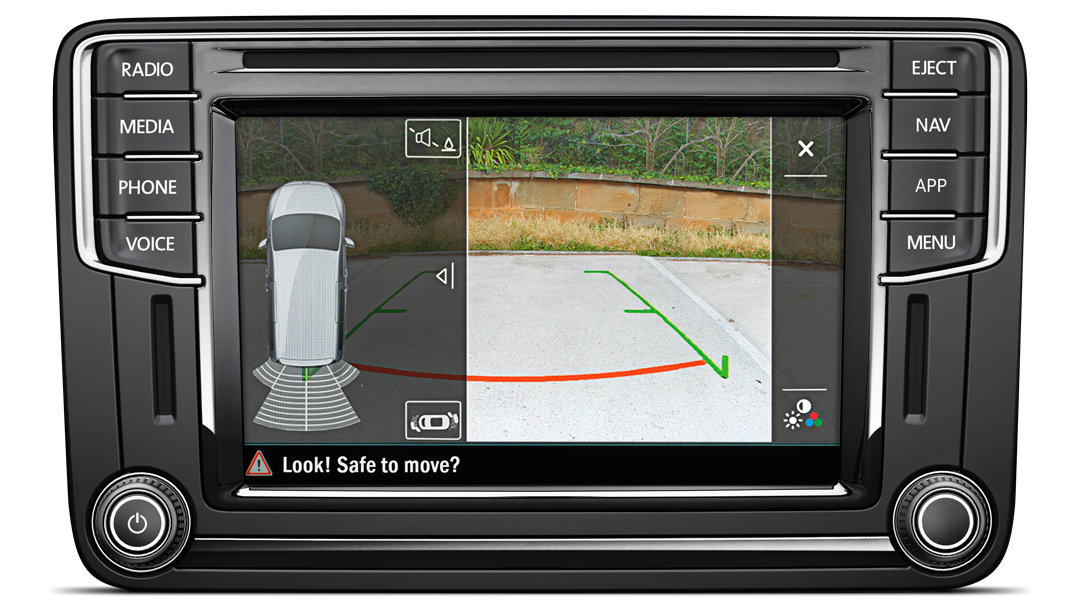 Rear View Camera with Park Distance Control2
See what's behind you, in front of you.
The standard rear view camera displays a live picture on your console screen that shows what's behind you. The Park Distance Control feature beeps when obstacles are detected behind you when you're parking, as well as provides a visual display of the vehicle's distance from said obstacles. They come together to help make reversing safer and easier.
2. Safety technologies are designed to assist the driver, but should not be used as a substitute for safe driving practices.
Download a Brochure
Book a Test Drive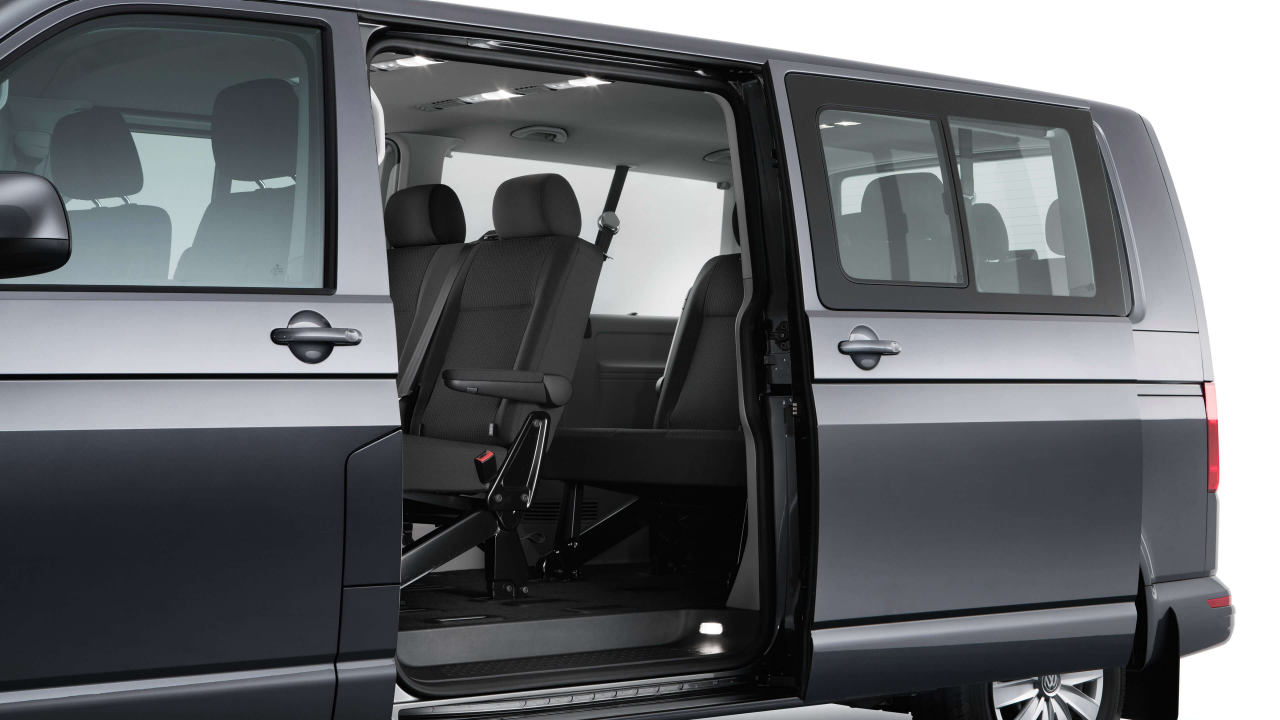 Electric sliding doors
Slide into convenience.
Equipped with a number of electronic trapping protectors, the optional sliding doors are easy to operate using either the remote control, a button in driver's cab, or the handle. (Option available with power latching tailgate).
Download a Brochure
Book a Test Drive
Cutting-edge safety systems.
When you're behind the wheel, the Caravelle's state-of-the-art safety systems jump to the rescue in critical situations to help reduce the risk of accidents on the road. These various driver aids are installed in the Caravelle to help ensure that every drive ends as safely as it begins.

Driver Fatigue detection2
A welcome wake-up call
This potentially life-saving system continually evaluates steering movements and other independent signals, and if fatigue is detected, warns the driver with an alarm, and on the console display recommends the driver takes a break.
2. Safety technologies are designed to assist the driver, but should not be used as a substitute for safe driving practices.
Download a Brochure
Book a Test Drive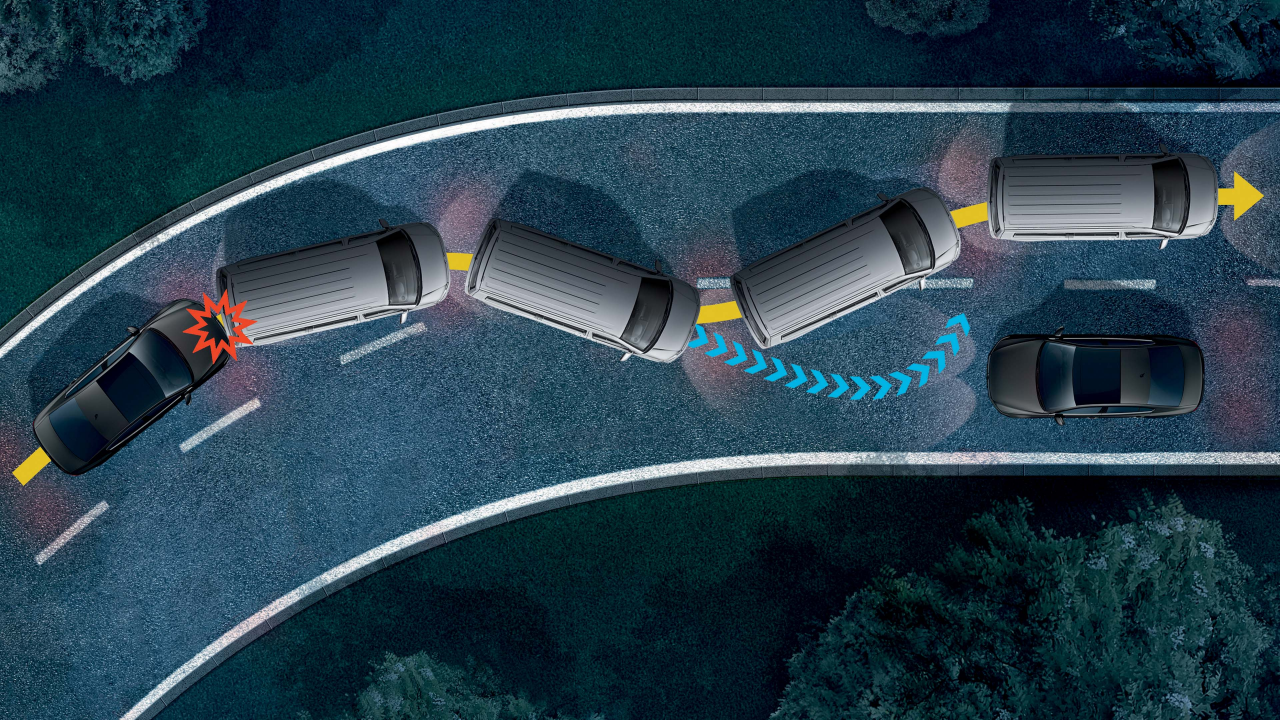 Multi-collision brake
Prevent follow-on collisions.
When the airbag sensors detect a collision, this state-of-the-art system applies the brakes to slow the vehicle to 10km/h, so that a secondary impact will be lessened or avoided. During braking, the hazard and brake lights are illuminated and remain activated. The driver can take over at any time.
Download a Brochure
Book a Test Drive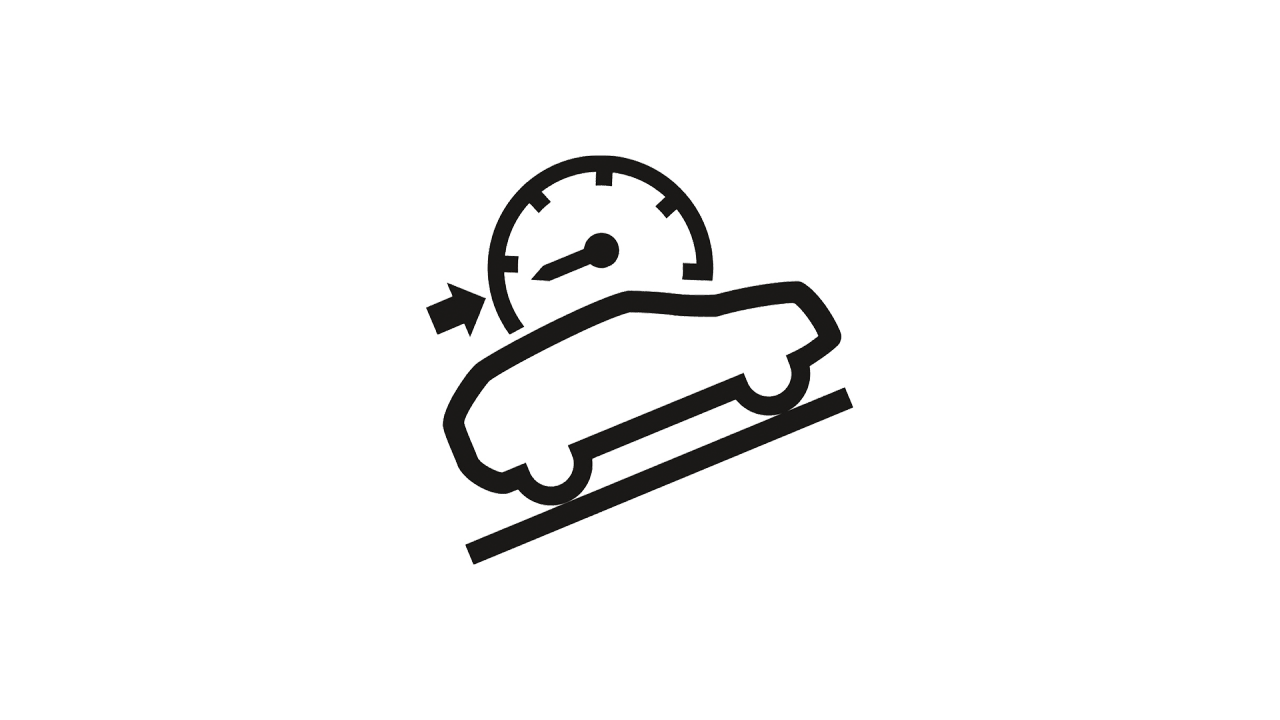 Hill Start Assist
It's all uphill from here, in a good way.
This intelligent feature allows you to make a hill start without the vehicle rolling back. If you're on an incline greater than 5 per cent, the system will hold your car stationary for 1.5 seconds after the foot brake is released by temporarily locking the brake pressure.
Download a Brochure
Book a Test Drive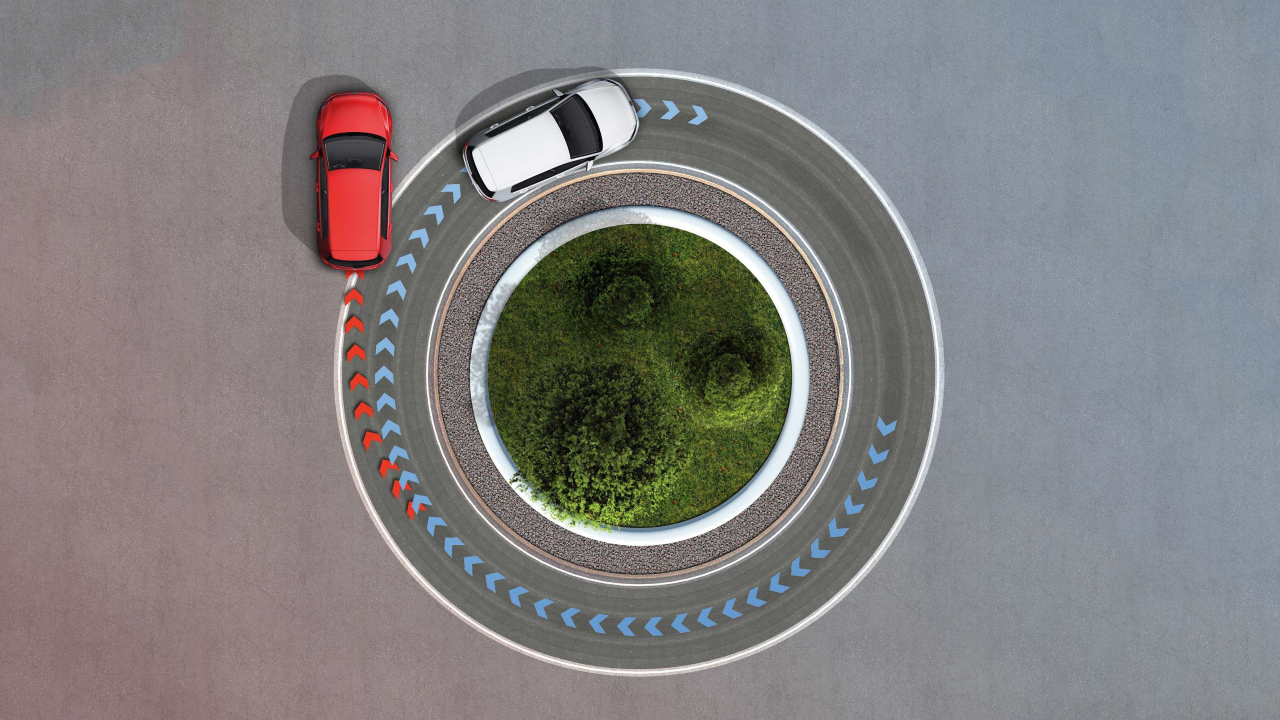 Electronic differential lock
Never lose control around corners.
When a difference in driving wheel speed is detected, that is when one wheel spins more than the other due to water or dirt, the system brakes the spinning wheel, transferring engine power to the wheel with the best traction.
Download a Brochure
Book a Test Drive
The TDI Engine.
Volkswagen's cutting-edge turbo-injected TDI engine with diesel particulate filter features common rail technology that injects precise amounts of fuel at extremely high pressure. This results in impressive torque and performance.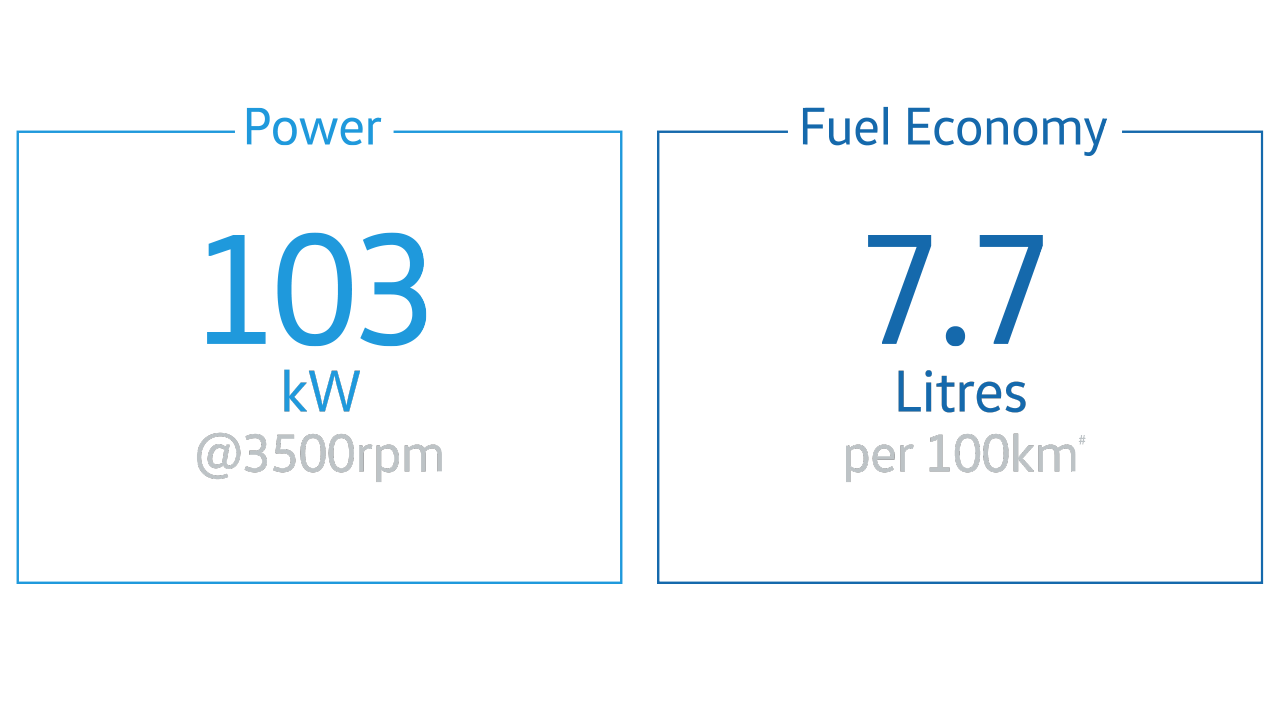 TDI340
Oomph as standard.
The TD1340 is a 2.0-litre, four cylinder turbo engine that produces 103kW of power at 3500rpm and 1750-2500rpm delivered from 340Nm of torque3.
3. Fuel consumption figures according to Australia Design Rule (ADR) 81/02 derived from laboratory testing. Factors including but not limited to driving style, road and traffic conditions, environmental influences, vehicle condition and accessories fitted, will in practice in the real world lead to figures which generally differ from those advertised. Advertised figures are meant for comparison amongst vehicles only.
Download a Brochure
Book a Test Drive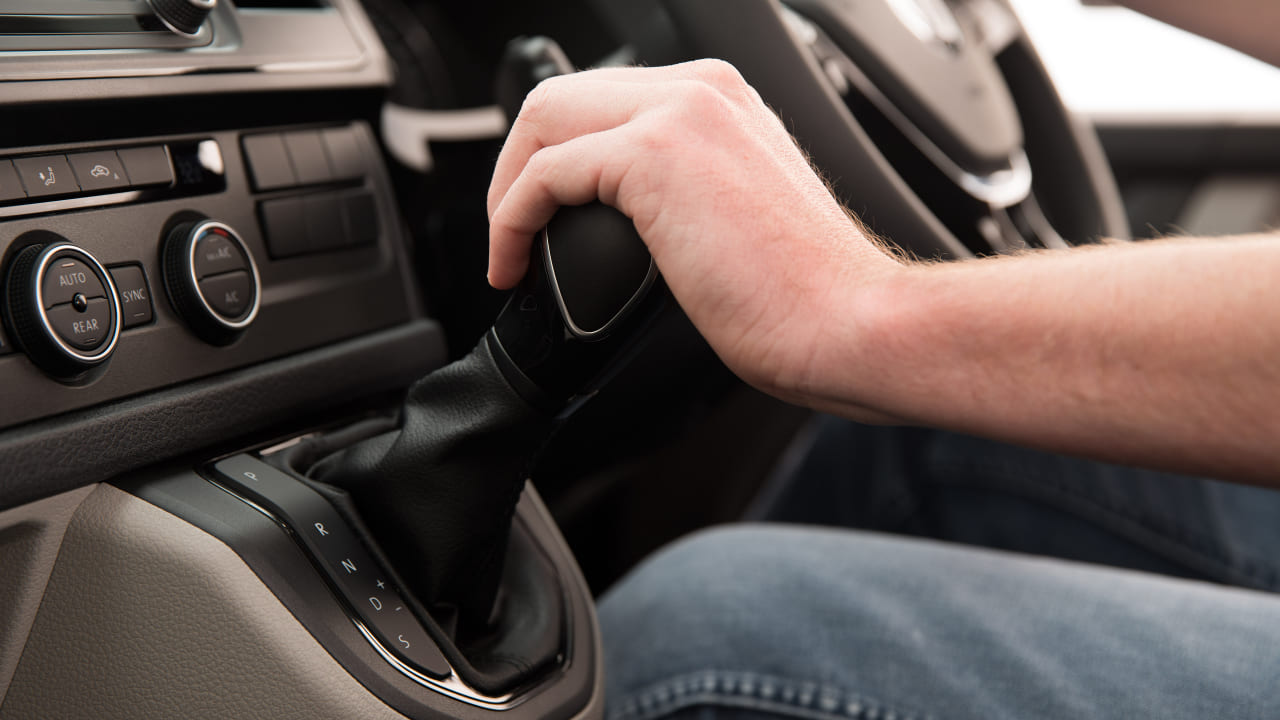 Direct-shift gearbox (DSG)
Getting around easily.
The 7-speed dual clutch DSG permits fully automatic, almost imperceptible gear changing with no interruption in power flow, which results in significantly increased driving comfort as well as better fuel consumption than changing gears manually. You can choose between Normal and Sport mode.
Download a Brochure
Book a Test Drive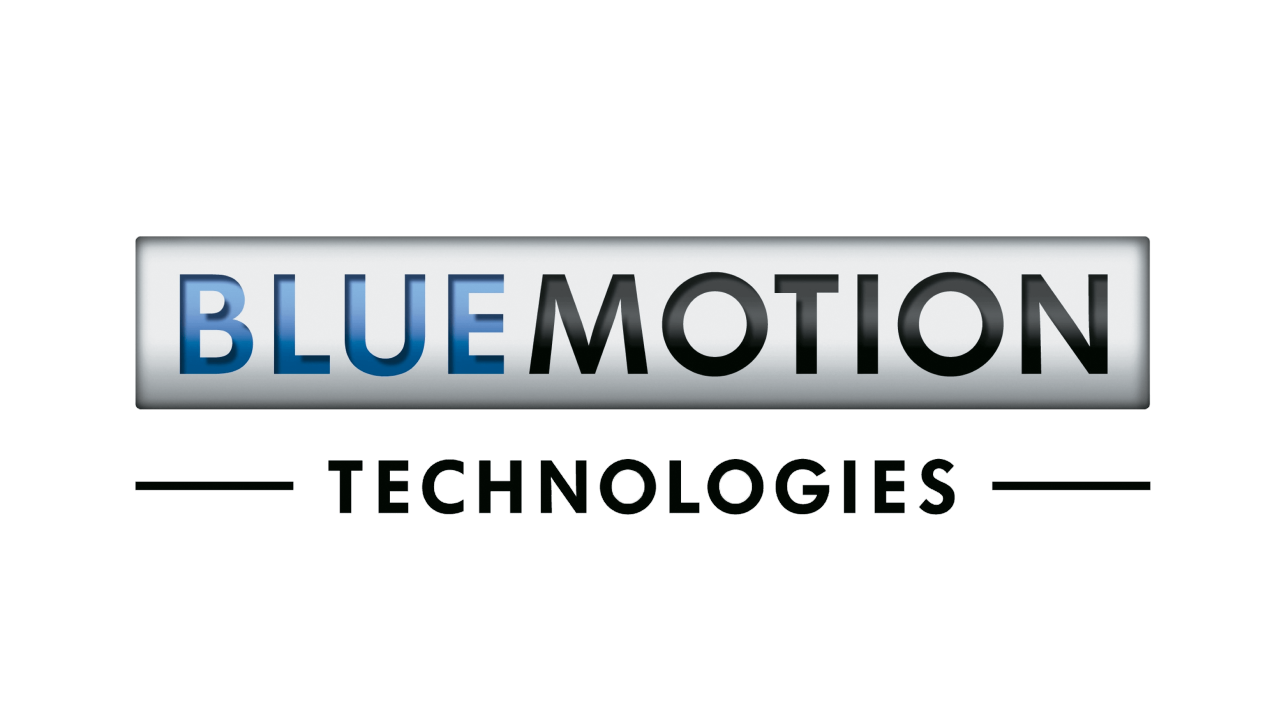 BlueMotion Technology
Better for your engine and your wallet.
BlueMotion Technology lowers fuel consumption and reduces emissions. It comes from our 'Think Blue.' concept: to develop fuel-efficient vehicles that place less burden on the environment over their entire lifetime.
Download a Brochure
Book a Test Drive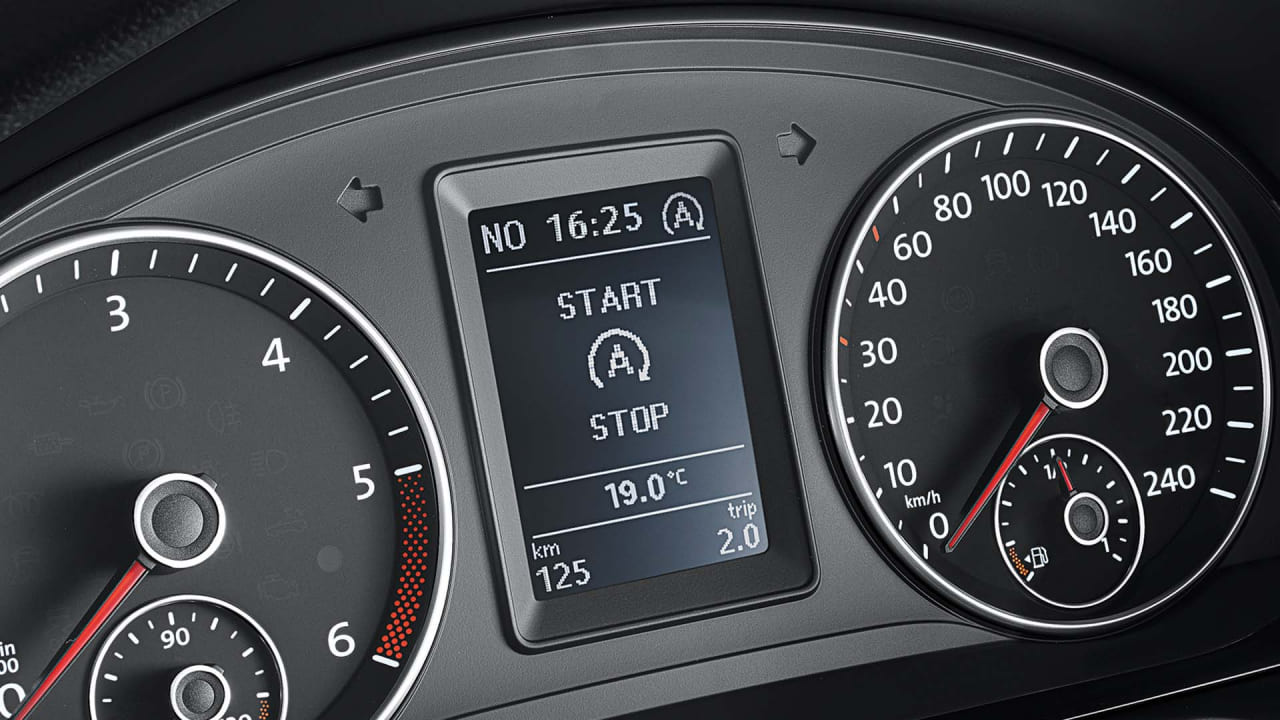 Stop/Start system
Pulls out all the stops on economy.
Part of BlueMotion Technology, this money-saving feature automatically stops the engine when you come to a standstill; and starts again on take-off, helping you cut back on fuel consumption.
Download a Brochure
Book a Test Drive
Make it your own.
With a ton of accessories to choose from, you can personalise your Caravelle to be just right for you and your family.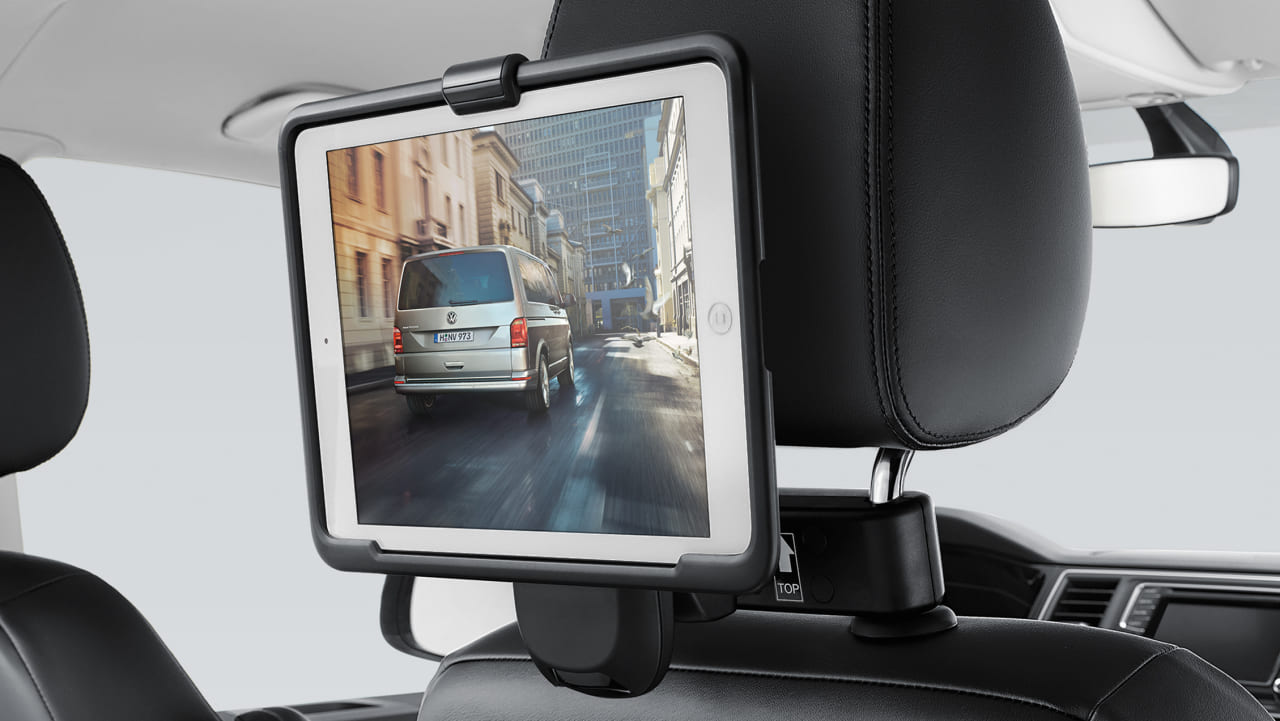 Tablet holder, coat hanger and bag hook
A place for everything.
With these nifty accessories, which are great for families, you'll be able to keep the inside of your Caravelle tidy and free of clutter.
4. Optional extra.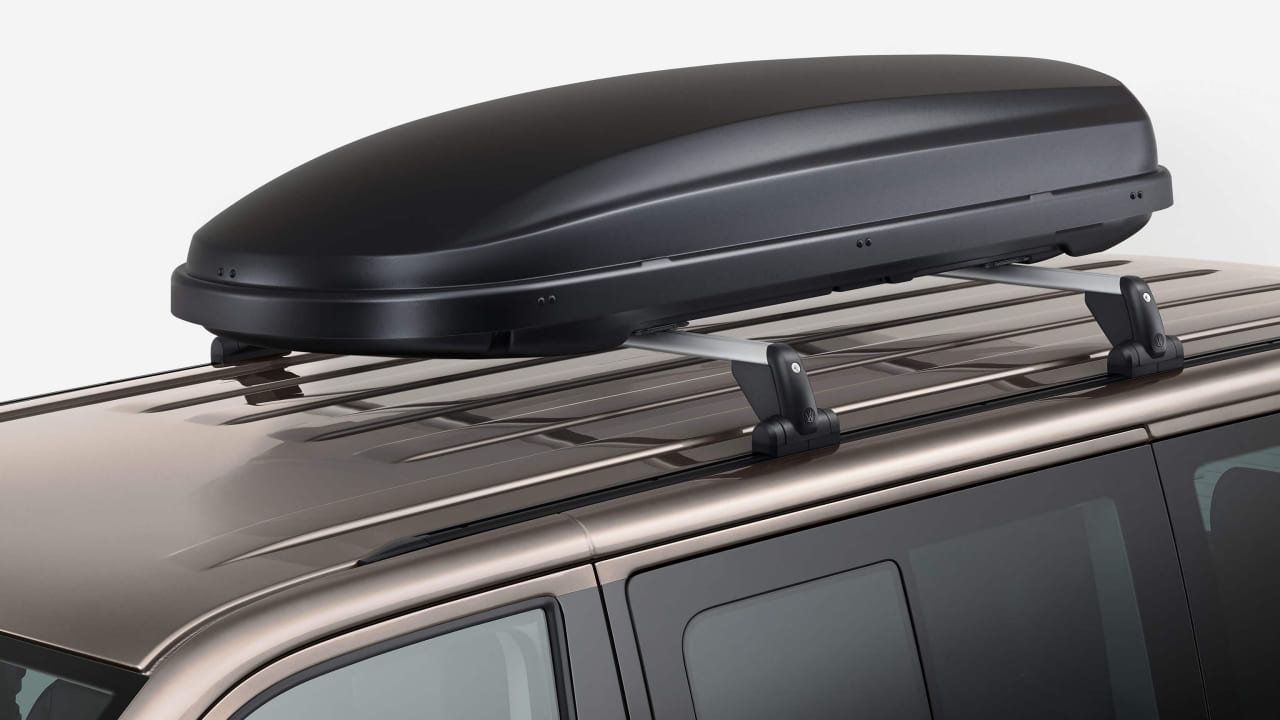 Roof bars
Get carried away.
For that sneaky weekend away or weekend helping a mate move, Volkswagen genuine roof bars and box will help carry the load.
4. Optional extra.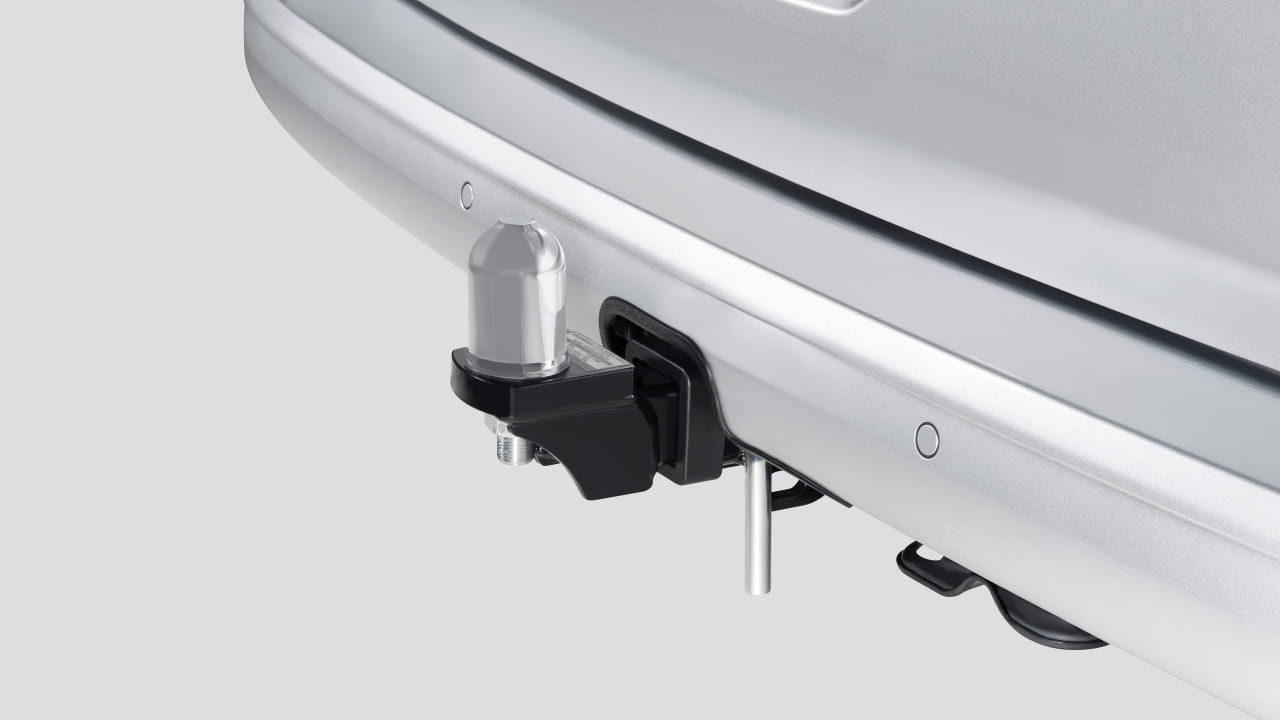 Tow bar
Pull your weight.
Whatever kind of trailer you need to tow, this genuine Volkswagen tow bar will help you pull your weight.
4. Optional extra.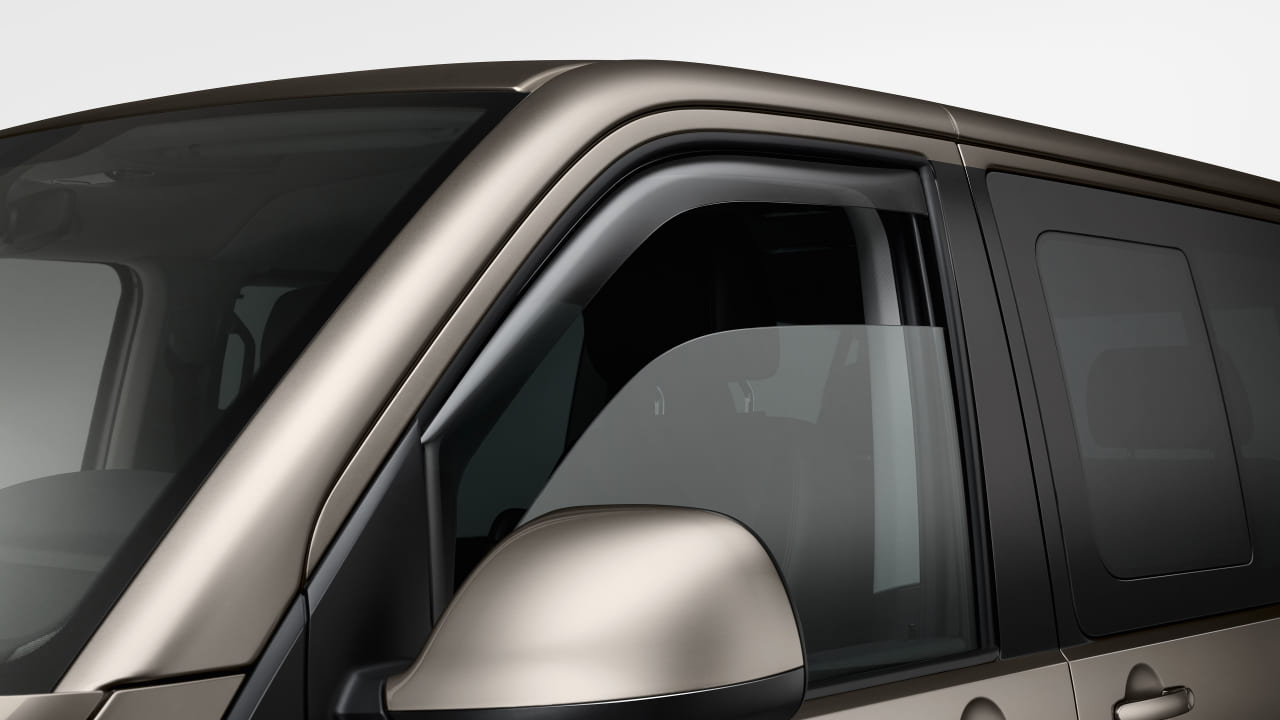 Slimline weather shields
Protected from the elements.
Enjoy fresh air come rain, hail or shine or those harsh summer days. The slimline weather shields are made for optimal ventilation and driver comfort.
4. Optional extra.
More cost effective than you think.
Keeping your Volkswagen running at the top of its game costs a lot less than you think.
It's all in the details.
Take a closer look at the information for the Volkswagen Caravelle.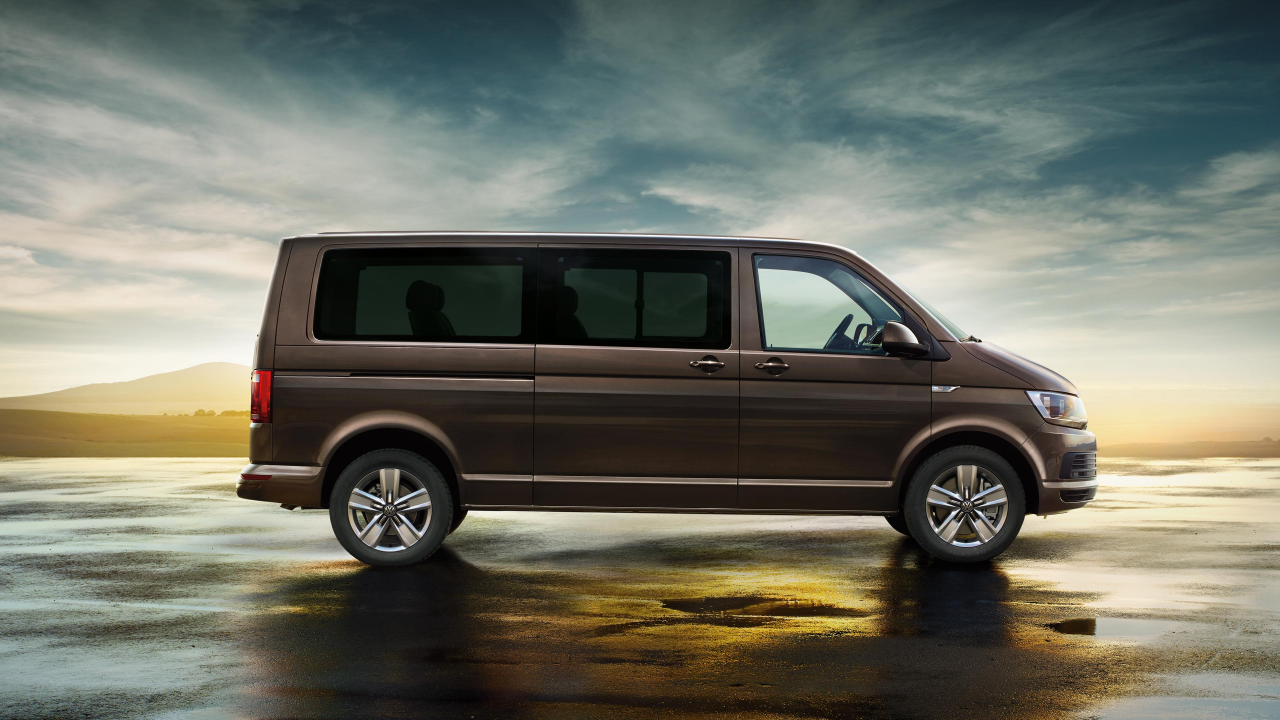 The one and only Trendline.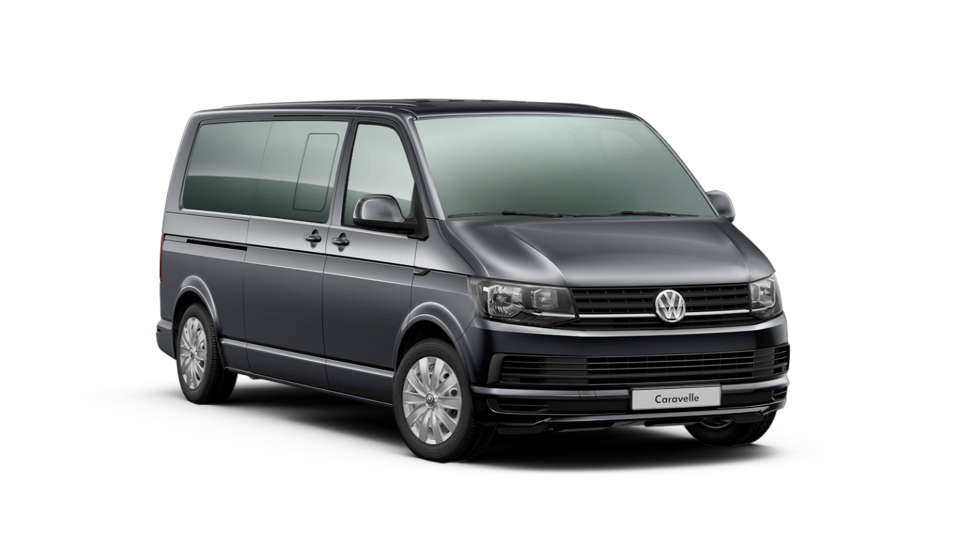 Trendline TDI340
Available as 7 Speed DSG Long wheelbase, 9 seats (2 + 2 + 2 + 3) with child seat anchor points and ISOFIX in the 2nd and 3rd row, leather-wrapped multifunction steering wheel, Composition Colour radio system with USB/AUX/SD input, six (6) loudspeakers, Bluetooth® phone and audio streaming compatibility, Climatronic 3-zone air conditioning, dual side sliding doors with sliding windows, Multi-Collision Brake (MCB), driver and front passenger front and side/head airbags.
Download a Brochure
Book a Test Drive